Read more about this program on the school's website
Program Description
BDS Dental Surgery at Birmingham will provide you with a solid foundation of learning on which to base your clinical experience and patient care, leading you to a highly successful career in the world of dentistry.
In the context of an ageing population who are retaining teeth into old age, the importance of understanding interactions between general and oral health is paramount. At Birmingham, the ongoing strand of whole patient care in Clinical Practice enables you to integrate speciality teaching and perform the most appropriate treatment for your patients.
Excellent communication skills are needed to enable dentists to treat patients as individuals and a sound understanding of the biological basis of oral disease and preventive approaches to care are essential foundations of dental practice. All of which you will be taught in Birmingham.
Advances in technology and dental materials have increased the scope of practice and the expansion in the numbers of Dental Care Professionals (DCPs) has led to an emphasis on the dentist's role as a diagnostician and team leader together with the dentist focusing on undertaking complex, rather than routine, dental treatments.
You will be based at Birmingham Dental Hospital and School of Dentistry, located just a mile from the University's main campus in Edgbaston. The £50-million hospital provides world-class research facilities and a modern learning environment including a fully computerised phantom head laboratory where you will learn how to manage dental decay and restore teeth amongst other practical tasks.
The BDS Dental Surgery course at Birmingham is regulated by the General Dental Council (GDC).
First year
The early part of the programme lays the foundation for clinical practice. A range of biological science modules provide a systems-based approach to understanding the human body and incorporate a range of different subjects. These are delivered by the Medical School and they provide an important foundation for the Human Diseases modules later in the programme.
Alongside these modules, you will have early contact with patients, observing and reflecting on treatment sessions in the dental hospital. You will also start to develop an understanding of being a professional and of patients' perspectives through a large module taught at the School of Dentistry. A wide range of teaching methods are used, but the emphasis is on inquiry-based learning. You are also expected to become an independent learner and will be supported in this by our in-house virtual learning environment, the e-course.
Second year
The second year of the programme builds on the first, with an increased amount of time being spent at the School of Dentistry. Biological science modules focus on the head and oral cavity and other modules enable you to understand the wider context of dentistry and influences of patient behaviour on their oral health.
You will undertake further sessions with senior students, assisting them during their patient care. These modules are assessed at the end of the spring term. The summer term of the second year is devoted to developing a range of practical skills and understanding about practical aspects of patient care. You will work in the clinical skills laboratory on phantom heads preparing and restoring teeth. You will also work with your peers, taking medical histories, carrying out dental examinations and also learning how to administer local anaesthetics.
You will also gain an understanding of a research project in the periodontology teaching area and other academic work will focus on dental pathology, radiography and restorative dentistry.
Third year
At the start of the third year, you begin treating your own patients under supervision within the dental hospital and start to put into practice the skills and knowledge that you have developed in the early years. This core of Clinical Practice, where you have your own small list of patients, continues through until final year and enables you to understand the importance of continuing care and integrated clinical practice and working with a dental team.
At the beginning of the spring term, you will be introduced to other clinical speciality teaching areas which provide a basis for understanding different aspects of patient treatment and will contribute to whole patient care in Clinical Practice. In parallel with the clinical work on patients, you will undertake other academic subjects including the Introduction to Human Disease module. This comprises Infection, Pathology and Pharmacology, and builds on your solid biological science foundation. This area of teaching is particularly important in helping you to understand the links between general and oral health and the impact of medical treatment on patient care. Dental Public Health and Behavioural Science is also a strand module which starts in this year and enables you to put clinical dentistry into a wider context of population health and dental service provision.
Fourth year
You will be introduced to two new speciality teaching areas this year, paediatric dentistry and oral medicine. In paediatric dentistry, you will learn how to adapt the clinical and patient management skills you have already gained to children within the Dental Hospital and later in the year, in an outreach clinic. This will help you to understand the environment which children are growing up in and give you the opportunity to work in your own surgery with a qualified dental nurse, thus further appreciating the importance of teamwork.
Oral Medicine gives you the opportunity to hone your diagnostic skills, further appreciate the link between oral disease and general disease and build on the knowledge and understanding you have gained from the Introduction to Human Disease and the Clinical Human Disease module. Outreach placements for adult primary dental care start in the summer term and continue through until Easter of the final year. These take place in community clinics and provide you with experience to support your transition into Dental Foundation Training after graduation. There is also an opportunity for you to undertake an individually tailored module, either an elective project on a subject of your choice, dental or non-dental, at home or abroad. If you prefer, you may remain in a clinic to extend your range of experience or consolidate your learning.
Fifth year
In this final year of your BDS programme, whole-patient care is the focus of your clinical work and a programme of tutorials and lectures prepares you for practising once you have qualified. You will continue with some speciality teaching, for example, oral surgery, and you will also undertake a block of dental sedation teaching to help you manage extremely anxious patients. There will also be an opportunity to choose a special study module which will allow you to expand your knowledge, skills and experience in a clinical area of your choice.
Entry requirements
Number of A levels required: 3
Typical offer: AAA
Required subjects and grades: A levels must include Chemistry and Biology. These must be obtained in one sitting. Human Biology may be offered, but not in addition to Biology. GCSE A* in Biology and Chemistry and A in Mathematics and English. You must also sit the UKCAT.
General Studies: Not accepted.
Please note, at both A-Level and GCSE, resits are not considered.
BTEC: BTEC Extended Diploma, Diploma and Subsidiary Diploma are not accepted
Scottish applicants: Candidates will need to offer 3 Advanced Highers with grades AAA to include Chemistry and Biology plus a third subject. Graduates: Must have achieved (or be predicted to achieve) a First Class honours degree in medical science or related degree with A-levels minimum of B grade, to include Chemistry and Biology.
Additional information
Applicants must have excellent written and spoken English. Please note that the university's standard English language requirements are minimum standards, which may be raised through competition. As a minimum, the English language IELTS must be 7.0 in each component.
We now require applicants to sit the UKCAT. The scores are used in conjunction with details from the UCAS application forms to select candidates for interview.
Work experience (minimum 10 working days) in a general NHS dental practice is required before completing the UCAS form. You will be required to declare your commitment, involvement and understanding of the need to be working for the benefit of others (e.g. work in society, charity work). You must also demonstrate an understanding of the empathy needed when dealing with different members of society, something that gives you an insight into working with people from a different background to your own.
Students will be required to complete a successful Disclosure and Barring Service (DBS) check before admission to the programme.
All students will be required to sign the subject-specific Fitness to Practise Code of Conduct on entry, details of which will be forwarded with an offer letter.
The School of Dentistry has an overriding duty of care to the public with whom students come into close contact. In accordance with current Department of Health Guidelines (March 2007) all applicants who are made an offer of a place on the course will be required to complete a screening process for Blood Borne Viruses as a condition of their offer.
The nature of undergraduate dental training precludes entry of those who may pose a risk of blood-borne virus (BBV) infection to patients. Therefore all potential undergraduate dental students must undergo additional health clearance before acceptance into the programme. You are required to be screened for hepatitis B, hepatitis C and HIV, to include HBV, HCV and HIV infectivity as part of the offer.
All successful applicants must produce satisfactory evidence of immunisation against Hepatitis B and evidence of non-infectivity for HIV, Hepatitis B and Hepatitis C virus prior to confirmation of a place, and becoming registered as a dental student. (The UK Government Department of Health now requires all potential undergraduate dental students to undergo additional health clearance before acceptance onto the course; additional health clearance stipulates that individuals must be non-infectious for HIV, Hepatitis B and Hepatitis C.
For further information about these requirements, please see Medical and Dental Students: Health clearance for Hepatitis B, Hepatitis C, HIV and Tuberculosis).
You must provide either evidence of having received two immunisations against Measles, Mumps and Rubella, or arrange for blood tests to be undertaken to determine your immune status to these viruses.
You should also provide evidence of either having received BCG immunisation against TB or a Heaf test grade 2-3 / Mantoux test 6 – 14mm and evidence of immunity to Varicella (Chickenpox) either by a positive history of having the virus or by a blood test.
International students
International Baccalaureate Diploma: 6,6,6 at Higher Level (to include Chemistry and Biology) with a minimum of 32 points overall. Applicants must have excellent written and spoken English.
Please note that the university's standard English language requirements are minimum standards, which may be raised through competition. As a minimum, the English language IELTS must be 7.0 in each component. Please contact our admissions team for more information on entry requirements for overseas applicants.
Last updated Feb 2020
About the School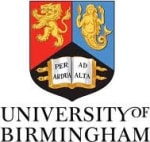 The College of Medical and Dental Sciences at the University of Birmingham is a major international centre for research and education in medicine, medical sciences, dentistry, nursing and physiotherap ... Read More
The College of Medical and Dental Sciences at the University of Birmingham is a major international centre for research and education in medicine, medical sciences, dentistry, nursing and physiotherapy.
Read less