BSc (Hons) Sport Conditioning, Rehabilitation and Massage
Home ›
BSc ›
BSc (Hons) Sport Conditioning, Rehabilitation and Massage
Program Description
Course Overview
The BSc (Hons) Sport Conditioning, Rehabilitation and Massage (SCRAM) degree provides you with the underpinning knowledge and practical application within the fields of strength and conditioning, sport rehabilitation and sports massage. On the programme, you'll also explore underpinning knowledge from the sports science disciplines of physiology, psychology and biomechanics. This balanced, multi-disciplinary approach provides you with an in-depth understanding of training, as well as exercise and manual therapies for performance-enhancement and rehabilitation.
Work-based learning is a key element of the programme, to enable you to apply your knowledge from the programme in real-world settings and to gain value experience to use as a foundation for future employment.
Furthermore, the learning outcomes for modules across the programme are clearly linked to the UK Strength and Conditioning Association (UKSCA) competencies leaving you well placed to pursue this independent professional accreditation upon graduation. The programme is also approved by the National Strength and Conditioning Association (NSCA) as part of the Education Recognition Program, providing a basis of knowledge for you to pursue the Certified Strength and Conditioning Specialist (CSCS) certification. The University is an approved school with the Sports Massage Association (SMA) and provides you with the opportunity to gain standalone ITEC qualifications in sports massage that are linked to the completion of the appropriate modules. Finally, the programme leaves you ideally placed to pursue the BASRAT accredited MSc in Sport rehabilitation at Cardiff Met.
Course information on this page relates to September 2019 entry. This programme will undergo periodic review in 2018/19. As such, course content shown below may change to ensure the programme remains current. Any applicants will be informed of any changes once confirmed.
Learning & Teaching
Effective learning, teaching and assessment methods underpin the educational aims and the learning outcomes of all of our programmes and modules. Learning and teaching methods may include lectures, seminars, workshops, tutorials and practical sessions. Our Virtual Learning Environment is also an integral aspect of the learning package that supports the needs of our students.
Lead lectures introduce key topics and concepts, whilst seminars, tutorials, workshops and practical sessions focus on the application of key concepts with the aim of enhancing the student experience and engagement. You will also meet tutors on a one to one basis. As a school, we work hard to provide student-centred learning opportunities that deliver high quality and flexible learning environment.
Learning and teaching methods emphasise and facilitate the development of your critical reasoning, and encourage the integration of practice and theory. Throughout your programme, you will experience both tutor-led learning and self-directed methods of learning, increasing independence and reflection and encouraging you to develop a positive attitude toward lifelong learning.
Employability & Careers
The Cardiff Met EDGE supports you to thrive in the modern world. Throughout your degree you will experience a range of opportunities to develop your ethical, digital, global and entrepreneurial competencies through problem-based learning, real-world industry case studies, integrated work experiences on campus and opportunities for work-based learning placements off campus. We will ensure that you get a range of opportunities to develop transferable skills such as communication, teamwork and leadership.
During your first year of study you will get the opportunity to undertake technical qualifications in a range of industry-relevant areas including sport coaching, exercise training & health and safety. These opportunities will ensure that you have the appropriate qualifications and experience to apply for one of the many work placement opportunities on offer both on and off campus. We will also support you to seek opportunities to work or study abroad. Work placements can give you a critical EDGE in gaining professional employment on graduation. Students who have graduated from the SCRAM programme have gone on to work in careers both within and beyond the Sport Industry.
Entry Requirements & How to Apply
Applicants should normally have five GCSEs including English Language (or Welsh First Language), Maths* and Science at grade C or above (grade 4 or above for applicants holding newly reformed GCSEs in England), plus 120 - 128 points from 3 A levels (or equivalent). Typical offers may include:
A Levels: 120 - 128 points to include grades BB, one within a Science (acceptable Sciences include Biology, Chemistry, Physics, PE/Sport Studies, Psychology, Mathematics or Social Biology). Welsh Baccalaureate – Advanced Skills Challenge Certificate will be considered as a third subject
RQF BTEC National Extended Diploma / Cambridge Technical Extended Diploma: DDM within a relevant Science or PE subject
VTCT Extended Diploma in Sports Studies with DDM overall
Irish Leaving Certificate: 120 - 128 points from Highers to include 3 x H2 grades, one within a Science subject (minimum grade considered at Higher is H4)
Scottish Advanced Highers: 120 - 128 points to include grades CC
Access to Higher Education Diploma: Pass with 15 credits with Distinction and 30 credits with Merit
Applicants should preferably have a strong sporting profile
*For Welsh applicants sitting the reformed Mathematics GCSE, we will accept either GCSEMathematics or Mathematics – Numeracy.
Last updated Oct 2019
About the School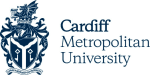 Located in an exciting, modern European capital city, Cardiff Metropolitan University is a global university. We are continually investing in our students' future and provide education and training op ... Read More
Located in an exciting, modern European capital city, Cardiff Metropolitan University is a global university. We are continually investing in our students' future and provide education and training opportunities that are accessible, flexible and of the highest quality to students from over 140 countries worldwide.????
Read less