BSc in Dental Hygiene and Therapy
Home ›
BSc ›
BSc in Dental Hygiene and Therapy
Read more about this program on the school's website
Program Description
Based in Birmingham Dental Hospital and School of Dentistry, which opened in 2016, you will benefit from state-of-the-art facilities and innovative teaching and learning methods. You will train and work alongside practising clinicians and other members of the dental team on a daily basis. An important component in fostering the team approach to dentistry.
Dental Hygienists and Dental Therapists work closely with other members of the Dental team and are able to carry out preventive and periodontal treatments for adults and children. Carrying out a variety of treatments on a wide range of patients including fillings, radiographs and impressions, Dental Hygienists and Dental Therapists are also able to extract deciduous teeth, undertake pulpotomies and place preformed crowns on children's teeth.
From the outset, you will be encouraged and supported to become an independent and self-motivated learner. Our curriculum empowers you to develop lifelong skills in self-development and patient management. Precision and hand/eye coordination, communication skills and an empathic approach to patient care are essential qualities in a Dental Hygienist and Therapist.
This integrated programme, approved by the General Dental Council, leads to a qualification in both Dental Hygiene and Dental Therapy. It is a collaborative programme which is delivered by the Birmingham School of Dental Hygiene and Therapy, which is part of the Birmingham Community Healthcare NHS Foundation Trust and is validated by the University of Birmingham, via the collaborative agreement.
First year
In dental hygiene, clinical practice is a major component of the early part of the programme, preparing you for seeing your first patient in the second term in your first year. Professionalism is introduced in year one and is embedded in all teaching throughout the course.
The Biomedical Sciences and Oral Health Promotion modules prepare you to study disease, patient management, and health education later on in the programme. You will begin to learn about law and ethics in dentistry and how to manage dental decay by restoring teeth on phantom heads in the laboratory.
Second year
Building on experience gained in the first year, you will be continuing to manage your own list of patients and gaining confidence and competence in clinical skills. You will learn applied pharmacology, general pathology and dental radiography, along with the specialities of paediatric dentistry and the management of periodontal diseases. In addition, you will begin to restore teeth for patients at the clinic.
Third year
In your final year, clinical placements (including outreach) prepare you for life after graduation. The integrated clinical practice combines dental hygiene and therapy skills into holistic patient care. You will also undertake research and critical appraisal of the published literature, relevant to your studies.
Why study this course
Birmingham School of Dental Hygiene and Therapy offers a fully integrated course which links underpinning theory to clinical practice at all levels. It is delivered in a large teaching hospital with opportunities to participate in the primary, secondary and tertiary care of patients, and to train alongside other members of the dental team. The opportunity to undertake outreach clinical training in the second and third years of study facilitates the smooth transition from student to qualified professionals working within the community.
Funding
Scholarships, bursaries or grants may be available to support you through your course. Funding opportunities available are linked to your subject area and/or your country of origin. These can be from the university or other sources.
Entry requirements
Number of A levels required: 3
Typical offer: ABB
Required subjects and grades: A Level Biology at grade B or above; A GDC recognised Dental Nursing qualification may be submitted in lieu of one A-Level subject. Minimum of six GCSEs at grade C to include English, Mathematics and a Biological subject/dual award science.
General Studies: not accepted.
BTEC Extended Diploma, Diploma and Subsidiary Diploma are not accepted.
Other qualifications are considered – learn more about entry requirements.
Additional information
Interviewees would be expected to be familiar with the role of the Dental Hygienist and Dental Therapist within the dental team in the United Kingdom
Satisfactory references, interview, health screening and criminal records searches are all part of the selection process. If the application is successful you will be asked to provide satisfactory evidence of non-infectivity and immunisation against Hepatitis B.
The School of Dental Hygiene & Therapy is committed to the promotion of equal opportunities for all and welcomes applicants from all cultural and ethnic backgrounds Individuals are selected on the basis of their relevant merits and abilities.
Birmingham School of Dental Hygiene & Therapy currently has no facility to offer places to overseas students from non-EU countries or students with overseas qualifications seeking shortened courses
Selected applicants will be invited for an interview.
All successful applicants must produce satisfactory evidence of immunisation against Hepatitis B and evidence of non-infectivity for HIV, Hepatitis B and Hepatitis C virus prior to confirmation of a place and become registered as a dental student. (The UK Government Department of Health now requires all potential undergraduate dental students to undergo additional health clearance before acceptance onto the course; additional health clearance stipulates that individuals must be non-infectious for HIV, Hepatitis B and Hepatitis C. For further information about these requirements, please see: Medical and Dental Students: Health clearance for Hepatitis B, Hepatitis C, HIV and Tuberculosis).
Students will be required to complete a successful Disclosure and Barring Service (DBS) check before admission to the programme.
All students will be required to sign the subject-specific Fitness to Practise Code of Conduct on entry, details of which will be forwarded with an offer letter.
Candidates are expected to show a range of skills including dexterity, communication and teamwork. Some work experience in dentistry, particularly shadowing a dental hygienist or dental therapist, is required before completing the UCAS form.
Selection of students
Candidates should demonstrate work observation/experience in Dental Hygiene and Therapy in the UK and evidence of good dexterity (for example, through playing a musical instrument, model-making, DIY work or art). All applicants who have been offered a place at Birmingham will be offered the opportunity to attend the department for a day of familiarisation with the programme.
International students
Please note: This course is open to Home/EU students only.
Applicants whose first language is not English must demonstrate competence in English by passing IELTS with a score of 7.0 or higher.
International Baccalaureate Diploma: 6,5,5 at Higher Level (to include biology and preferably chemistry) with a minimum of 32 points overall.
Depending on your chosen course of study, you may also be interested in one of our foundation pathways, which offer specially structured programmes for international students whose qualifications are not accepted for direct entry to UK universities.
Last updated Feb 2020
About the School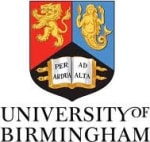 The College of Medical and Dental Sciences at the University of Birmingham is a major international centre for research and education in medicine, medical sciences, dentistry, nursing and physiotherap ... Read More
The College of Medical and Dental Sciences at the University of Birmingham is a major international centre for research and education in medicine, medical sciences, dentistry, nursing and physiotherapy.
Read less