Bachelor of Physical Therapy
Program Description
Physiotherapy is the education for you who will help people to better health with professional competence and overall humanity. Physiotherapy is an established health care profession with heavy scientific documentation and many specialist areas.
Detailed knowledge

Physiotherapists' knowledge and experience about the muscle and skeletal system and the possibilities for movement are key elements in professional practice. The basic understanding is based on the knowledge of human anatomy, physiological functions and movement development.
4-year education course

It takes four years to be authorized as a physiotherapist; Three years on physiotherapy education and one last year that constitutes a compulsory touring service. Practice is an important part of education from the beginning.
Admission requirements
General study competence and at least 3.8 in character without any additional points. At least 4 in English from Vgs or approved IELTS or TOEFL English Test. It is recommended, but not a requirement, with biology. We emphasize in particular motivation and certificates from employer and / or teacher. Bjørknes College has an individual assessment of each applicant.
Deadline
Application must be sent to Bjørknes College before 15 April. We have rolling admission for any vacancies after the application deadline until the beginning of September.
Price and funding

The school fees for 2009/10 are NOK 60 000 and can be covered by the Loan Fund with up to NOK 52 160 in loans. In addition, the students receive NOK 87 600 in basic support. If you are absent and complete all subjects, 40% will be awarded for a scholarship.
Free advice

Remember that you can order free advice at our office or by phone. Contact us at tel 23 23 38 20 to book a suitable time.
10 good reasons to choose this study
You want to work in an exciting and rewarding profession
You get experience from the Norwegian health service
You will have a year of study in Oslo
You will study in the Netherlands, known for its physiotherapy education
You learn and practice at the same time from the first day
You get skilled teachers who have many years of clinical experience from the profession
You can immerse yourself in your areas of interest
You can specialize in a number of special areas after graduation
You want to work with people and are motivated and purposeful
You want to learn more about the body, its possibilities and limitations
Last updated Mar 2020
About the School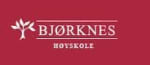 University studies both at home and abroad Bjørknes has in recent years established itself as a provider of university education in Norway. In 2006, Bjørknes College started to offer a number of unive ... Read More
University studies both at home and abroad Bjørknes has in recent years established itself as a provider of university education in Norway. In 2006, Bjørknes College started to offer a number of university courses in Oslo with ECTS credits. They are approved by Norwegian quality assurance authorities and students attending the programs are entitled to funding through the State Educational Loan Fund in Norway. These courses are as following: * Practical Philosophy (30 ECTS credits) * Media and Communications (60 ECTS credits) * Medical Foundation Year (60 ECTS credits) * Peace and Conflict studies (60 ECT credits) In addition to the above programs, Bjørknes College has since 1999 also offered a suite of bi-national educational programs in cooperation with universities abroad. These unique programs at both the undergraduate and graduate level, offer students the opportunity to take the first year (for bachelor students) or first semester (for master students) of their university studies at Bjørknes in Oslo before transferring to their university abroad for the remainder of their studies. The programs have been met with considerable success, and students are able to choose from a range of options at the Bachelor's level (Physiotherapy, Nursing, and Communications) as well as Peace and Conflict Studies and International Studies at a graduate level. In these masters programs, Bjørknes College has chosen to engage The International Peace Research Institute, Oslo (PRIO) in the development of the Oslo semester modules and the teaching of these. In this way, these innovative and exciting programs bring together academics at the forefront of international relations, international studies and peace and conflict research from both sides of the globe. Since all courses are taught in English, these prestigious programs have attracted interest from students worldwide, and applicants apply from Australia, France, Portugal, Germany, Mexico, Canada, UK, and the US. Indeed, during the former Norwegian Prime Minister Kjell Magne Bondevik's visit to Australia in 2005, he took the time to meet Bjørknes students completing their program in Canberra.
Read less