Bachelor in Nursing with Registered Nurse (Children's Nursing)
Home ›
BSc ›
Nursing ›
Bachelor in Nursing with Registered Nurse (Children's Nursing)
Read more about this program on the school's website
Program Description
The Course
Children and young people's nurses care for children, from newborns to adolescents, working within and across teams, and in partnership with family members and carers. They play a vital role in providing, leading, and coordinating care that is compassionate, evidence-based, and family-centred. They are accountable for their own actions and must be able to work autonomously or an equal partner with a range of other professionals or in an interdisciplinary team.
Lincoln's Nursing with Registered Nurse (Children's) degree aims to provide students with the skills and knowledge required to meet the future needs of children and young people.
The programme is designed to produce confident, critically analytical, child and family-focused advocates of excellence in nursing practice. It provides the opportunity for students to study to become a registered nurse with the Nursing and Midwifery Council.
Students have the opportunity to gain clinical and non-technical skills by using the clinical skills laboratories and from diverse practice placements.
The aim of the programme is to enable nursing students to become fit for practice in accordance with the Nursing and Midwifery Councils standards framework (2018). The degree is underpinned by the six fundamental values outlined in the Chief Nursing Officer's vision and strategy - Compassion in Practice.
Theoretical and clinical elements of the programme build on the philosophy stated in the NHS Constitution and is centred on the NHS Values: Working Together for Patients; Respect and Dignity; Commitment to the Quality of Care; Compassion; Improving Lives; and Everyone Counts.
Our Nursing programmes are currently being revised and revalidated to reflect new NMC standards published in January 2019. The BSc (Hons) programmes will consist of new modules which aim to prepare Adult, Mental Health and Children's nursing students for the role of the future registered nurse.
Accreditations
This course is accredited by the Nursing and Midwifery Council (NMC), enabling students to register as a qualified nurse upon graduation.
Students are required to complete competencies for nursing practice as part of the NMC Future Nursing: Standards Framework for Nursing and Midwifery (2018)
How You Study
First-year modules aim to provide the core foundation skills for
children's nurses to work within health and social care settings. There is an emphasis on the acquisition of knowledge and understanding of anatomy, physiology, pharmacology, and social sciences. Students can also progress their personal development and academic skills to enable the effective use of evidence to inform practice.
The second year aims to build upon the knowledge and skills gained in the first, focusing on the development of professional skills and the application of ethical principles to rational decision-making.
During the final year of the degree, students can study the theory behind leading and managing complex children's nursing care and explore the theory and practice of innovative and transformational change in practice for their final project.
The course is offered over three academic years, consisting of 45 weeks of study per year, using a range of teaching and learning styles. Students spend half of their time studying at the University and half of their time in practice gaining experience in child nursing.
It is important that students gain a rich experience of their chosen field of nursing and students can be placed in both hospital and community settings. In the second year of the degree, students undertake a 4-week elective placement. This can be in the UK or abroad and can be organised by the University or by the student. The course provides opportunities for interprofessional learning with allied health professional programmes.
Student learning is focused around seven key areas including being an accountable professional, promoting health and preventing ill health, assessing needs and planning care, providing and evaluating care, leading and managing nursing care and working in teams, improving safety and quality of care, and coordinating care.
Students can study a range of issues central to children and young people's nursing, such as child and adolescent cognitive, emotional and psychological development; the application of biological science and pathophysiology; child and adolescent mental health and complex healthcare needs; public health; global health; and leadership, improvement and management skills.
The course is delivered through online lectures, seminars, clinical skills laboratories, and workshops.
Contact Hours and Reading for a Degree
Students on this programme learn from academic staff who are often engaged in world-leading or internationally excellent research or professional practice. Contact time can be in workshops, practical sessions, seminars or lectures and may vary from module to module and from academic year to year. Tutorial sessions and project supervision can take the form of one-to-one engagement or small group sessions. Some courses offer the opportunity to take part in external visits and fieldwork.
It is still the case that students read for a degree and this means that in addition to scheduled contact hours, students are required to engage in independent study. This allows you to read around a subject and to prepare for lectures and seminars through wider reading, or to complete follow up tasks such as assignments or revision. As a general guide, the amount of independent study required by students at the University of Lincoln is that for every hour in class you are expected to spend at least two to three hours in independent study.
How You Are Assessed
Assessment Feedback
The University of Lincoln's policy on assessment feedback aims to ensure that academics will return in-course assessments to students promptly – usually within 15 working days after the submission date.
Methods of Assessment
The way students are assessed on this course may vary for each module. Examples of assessment methods that are used include coursework, such as written assignments, reports or dissertations; practical exams, such as presentations, performances or observations; and written exams, such as formal examinations or in-class tests. The weighting given to each assessment method may vary across each academic year. The University of Lincoln aims to ensure that staff return in-course assessments to students promptly.
Entry Requirements
GCE Advanced Levels: BBC
International Baccalaureate: 29 points overall.
BTEC Extended Diploma: Distinction, Merit, Merit.
Access to Higher Education Diploma: 45 Level 3 credits with a minimum of 112 UCAS Tariff points.
Applicants will also need at least three GCSEs at grade 4 (C) or above, including English, Maths and Science, or equivalent qualifications, such as Functional Skills Level 2.
Certificates of all previous qualifications will need to be provided before any offers are confirmed.
Other requirements include:
IELTS 7.0
Successful performance at an interview
Knowledge of contemporary health and social care issues, and the nature of nursing in a public health context
Understanding of written material and can communicate clearly and accurately in written and spoken English
"Settled residential status" in the United Kingdom in line with the requirements of the 1977 Immigration Act
Resident in the United Kingdom for at least three years
Satisfactory completion of Occupational Health Check
Satisfactory completion of an Enhanced Disclosure from the Disclosure and Barring Service (DBS) (formerly the Criminal Records Bureau (CRB)).
When you choose Nursing in your UCAS application, you will be asked an additional question regarding criminal convictions. Here you must declare all spent and unspent criminal convictions including (but not limited to) cautions, reprimands, final warnings, bind over orders or similar and details of any minor offences, fixed penalty notices, penalty notices for disorder, ASBOs or VOOs.
Last updated May 2020
About the School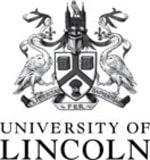 Since being opened by Queen Elizabeth II in 1996, the University of Lincoln has invested more than £300 million in its buildings and facilities.
Since being opened by Queen Elizabeth II in 1996, the University of Lincoln has invested more than £300 million in its buildings and facilities.
Read less