Bachelor in Nursing with Registered Nurse (Mental Health)
Home ›
BSc ›
Bachelor in Nursing with Registered Nurse (Mental Health)
Read more about this program on the school's website
Program Description
The Course
Nursing practice in the 21st Century is becoming increasingly demanding. Nurses play a key role, through their work in primary and secondary care settings, restoring and promoting health, supporting patients and their families and profiling healthcare needs of communities.
The University of Lincoln recognises the challenges to contemporary and future healthcare and nursing practice.
This professionally accredited course provides the opportunity for students to study to become a registered nurse with the Nursing and Midwifery Council. It is designed to prepare graduates to help shape future healthcare provision in the complex, demanding and rewarding area of Mental Health Nursing.
The aim of the programme is to enable nursing students to become fit for practice in accordance with the Nursing and Midwifery Council's Standards for Pre-Registration Nursing Education and to register as a qualified nurse.
The degree is underpinned by the six fundamental values outlined in the Chief Nursing Officers Vision and Strategy, Compassion In Practice.
Accreditations
This course is accredited by the Nursing and Midwifery Council (NMC), enabling students to register as a qualified nurse upon graduation.
Students are required to complete competencies for nursing in practice as part of the NMC standards for Pre-Registration Nursing Education (2010). There is a progression threshold for theory and practice assessments for each year of the course. These must be achieved in order for students to progress to the next year of study or in the case of the third year, to successfully complete the degree.
How You Study
Student learning is focused around four key areas: professional values; communication and interpersonal skills; nursing practice and decision-making; and leadership, management and team working.
Year one modules aim to provide the core foundation skills for nurses to work within health and social care setting. Topics include communication, interpersonal skills and fundamentals nursing skills including caring and compassion. Students are introduced to the principles of professional practice and associated legal, ethical and professional issues. There is an emphasis on the acquisition of knowledge and understanding of the human body's anatomy and physiology. Students can learn and develop essential study and academic skills to enable the effective use of evidence to inform practice.
The modules in year two build upon the knowledge and skills gained from year one in relation to the development of professional skills and the application of ethical principles to rational decision-making. In addition mental health assessment, partnership working and principles of recovery will be studied.
The final year modules again build upon and consolidate the knowledge and skills gained from the previous two years. Specialist aspects of mental health and care in complex situations will be studied. Within this final year, leadership and nursing management skills will be developed to enable the preparation for the transition from student nurse to an autonomous qualified practitioner. Final project work will focus upon the theory and practice of innovative and transformational change in practice.
The course is offered over a "long" academic year consisting of 45 weeks of study. Practice-based learning through placements constitutes 50% of the programme. It is important that students gain a rich experience of their chosen field of nursing and will, therefore, be placed in both hospital and community settings. In the second year, students will undertake a four week elective placement. This can be in the UK or abroad and can be organised by the University or the student. Potential costs relating to placements can be found in the Features Tab.
Components of the programme will be co-taught with other allied health professional programmes.
Contact Hours and Reading for a Degree
Students on this programme learn from academic staff who are often engaged in world-leading or internationally excellent research or professional practice. Contact time can be in workshops, practical sessions, seminars or lectures and may vary from module to module and from academic year to year. Tutorial sessions and project supervision can take the form of one-to-one engagement or small group sessions. Some courses offer the opportunity to take part in external visits and fieldwork.
It is still the case that students read for a degree and this means that in addition to scheduled contact hours, students are required to engage in independent study. This allows you to read around a subject and to prepare for lectures and seminars through wider reading, or to complete follow up tasks such as assignments or revision. As a general guide, the amount of independent study required by students at the University of Lincoln is that for every hour in class you are expected to spend at least two to three hours in independent study.
How You Are Assessed
Different modes of assessment are used for different modules of study. For example, submitted written work is used to assess the grasp of theory and clinical exams are used to assess the application of theory to practice.
Practical skills will be assessed whilst students are on placement through the achievement of outcomes designed by the Nursing and Midwifery Council. These are assessed and recorded by the practice mentor.
Assessment Feedback
The University of Lincoln's policy on assessment feedback aims to ensure that academics will return in-course assessments to students promptly – usually within 15 working days after the submission date.
Methods of Assessment
The way students are assessed on this course may vary for each module. Examples of assessment methods that are used include coursework, such as written assignments, reports or dissertations; practical exams, such as presentations, performances or observations; and written exams, such as formal examinations or in-class tests. The weighting given to each assessment method may vary across each academic year. The University of Lincoln aims to ensure that staff return in-course assessments to students promptly.
Entry Requirements
GCE Advanced Levels: BBC
International Baccalaureate: 29 points overall.
BTEC Extended Diploma: Distinction, Merit, Merit.
Access to Higher Education Diploma: 45 Level 3 credits with a minimum of 112 UCAS Tariff points.
Applicants will also need at least three GCSEs at grade 4 (C) or above, including English, Maths and Science, or equivalent qualifications, such as Functional Skills Level 2.
Certificates of all previous qualifications will need to be provided before any offers are confirmed.
Other requirements include:
IELTS 7.0
Successful performance at an interview
Knowledge of contemporary health and social care issues, and the nature of nursing in a public health context
Understanding of written material and can communicate clearly and accurately in written and spoken English
"Settled residential status" in the United Kingdom in line with the requirements of the 1977 Immigration Act
Resident in the United Kingdom for at least three years
Satisfactory completion of Occupational Health Check
Satisfactory completion of an Enhanced Disclosure from the Disclosure and Barring Service (DBS) (formerly the Criminal Records Bureau (CRB)).
When you choose Nursing in your UCAS application, you will be asked an additional question regarding criminal convictions. Here you must declare all spent and unspent criminal convictions including (but not limited to) cautions, reprimands, final warnings, bind over orders or similar and details of any minor offences, fixed penalty notices, penalty notices for disorder, ASBOs or VOOs.
Last updated May 2020
About the School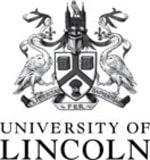 Since being opened by Queen Elizabeth II in 1996, the University of Lincoln has invested more than £300 million in its buildings and facilities.
Since being opened by Queen Elizabeth II in 1996, the University of Lincoln has invested more than £300 million in its buildings and facilities.
Read less