Read more about this program on the school's website
Program Description
Programme in brief
Walking, lifting things, participating in sporting activities – these are all things that you may do every day without any thought. Usually, you will only visit a Physiotherapist if something goes wrong, such as if you have suffered an injury when playing sports, if you are troubled by a hernia, or if you are experiencing pain whilst walking, but you have no idea what may be causing the pain. A Physiotherapist helps people to move without pain and investigates how you may be able to prevent any further complaints from occurring in the future.
The first year
Primarily during the first year, you will receive a great deal of study supervision. You will learn how to work independently, to plan your study schedule and to take responsibility.
During the first year, you will lay the foundations for the remainder of your course program. Both theory, including subjects such as Anatomy and Physiology, as well as Skills will be covered.
How many hours per week will you be busy with your studies?
20 hours of lessons
4 hours of project work
16 hours of self-study
How is the course program divided?
Theory 40%
Self-study 20%
Practice 40%
One Academic Year is made up of 4 Periods, each with a duration of 10 weeks.
The second year
During the second year, you will need to incorporate more self-steering into your studies. However, you will be provided with advice and recommendations when it comes to making your choices. You will also choose one of the three focus programs and a Minor, which you will follow the third year.
The third & fourth years
During the third and fourth years, you will become increasingly independent in relation to your work. You will follow a Minor and you will choose one of the three focus programs: Healthcare, Self-management or Interprofessional collaboration. In both the third and fourth years, the extensive internships will be scheduled.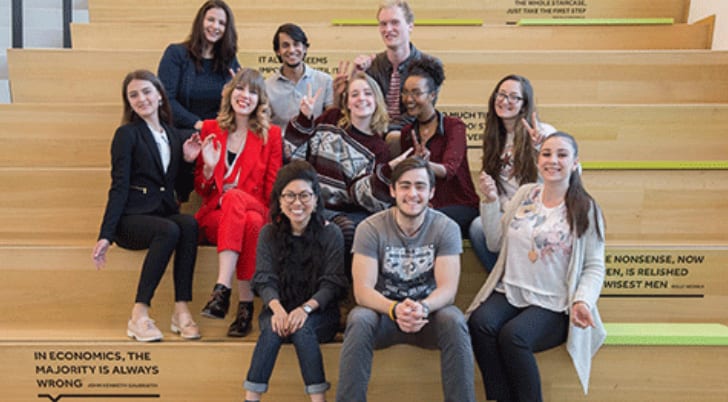 Why study at Fontys
There is a good balance between practical and theoretical study, with a strong emphasis on practical work. We offer excellent studying facilities and the classes you study in are small, which provides a supportive and motivating learning environment.
Work together
We work with real patients so you can interview, assess and practice on them. The students work well together, helping each other with practical aspects of the course and various assignments.
Sport activities
The University has excellent facilities for sports activities. The sports center opposite the Fontys building offers a wide variety of sports so everyone can find an activity and membership is affordable.
Dynamic student town
Eindhoven is a nice student town, which combines its dynamic character with a safe and cozy atmosphere. These elements and the easy-going southern character of the people help you to feel at home in this town what makes studying a lot more attractive.
Future professional practice
You will only be able to call yourself a Physiotherapist once you have acquired your Bachelor of Science Degree. After the successful completion of your studies, you will find that there are many opportunities available for pursuing a career as a Physiotherapist. You will be able to count on securing an interesting and varied job, perhaps even abroad, where your qualifications will also be highly valued.
In a team or independent practice
A Physiotherapist can opt to be employed, such as at a hospital, a nursing home, a rehabilitation centre, a school for disabled children or within a practice run by another Physiotherapist. As a Physiotherapist, you may also opt to start your own Physiotherapy Practice.
Preventive sector
The profession of Physiotherapy is under development within the preventive sector. You could work for a company, at a fitness centre, or for a sporting association. Thereby, you could be kept busy with the prevention of complaints by, for example, focussing on the correct working posture of the employees, or good preparation in relation to sportspeople.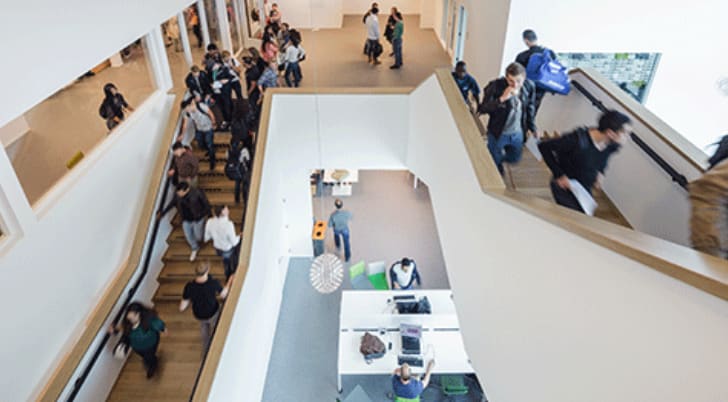 Admission Requirements
As a prospective student for the Physiotherapy English Stream program, you must have a diploma of (senior) secondary general education or (senior) secondary vocational education that is equivalent to Dutch standards. The diploma and list of grades of your previous education will be evaluated to determine if you are admissible based on this diploma.
Admission test
If you don't have the required entry level you have the possibility to take an admission test. The test will probably take place in May/June.
The admission test will be conducted in the form of a Differential Aptitude Test (DAT).
English proficiency
For all course programs conducted in the English language, a minimum level of proficiency in the English language is required, as detailed in the table below. You must substantiate your level of English-language proficiency by submitting evidence in the form of a language test result pertaining to one of the below-mentioned courses.
The results of the test may not be older than 2 years.
Last updated Nov 2019
About the School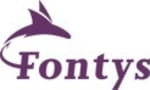 Fontys provides education and research. As a broad-based university, we are the largest public knowledge institute in the southern Netherlands.
Fontys provides education and research. As a broad-based university, we are the largest public knowledge institute in the southern Netherlands.
Read less