Program Description
Take action and start your paramedic career
USQ's Bachelor of Paramedicine will provide you with specific skills that are unique to being a paramedic, and you will be trained in the areas of assessment, analysis, decision making and working in difficult situations.
From the first year and throughout your degree, you will complete clinical placements with Queensland Ambulance Service and in other health care settings - to gain 'hands-on experience'.
As a paramedic student, you will have the chance to improve your skills in our simulated ambulance and emergency training labs.
Our Bachelor of Paramedicine has been designed by the leading medical and paramedic staff who understand the real-world of pre-hospital emergency care.
Professional accreditation
There is no mandatory professional accreditation for awards in the paramedic area.
USQ has been awarded Provisional Accreditation from The Council of Ambulance Authorities (CAA). Application for full accreditation will be submitted in 2019 once USQ has a cohort of graduates (as per CAA criteria).
Following graduation, students may apply for membership with Paramedics Australasia.
Career outcomes
A paramedicine degree enables graduates to be employed in multiple areas such as: with the ambulance, intensive care paramedic, emergency and disaster management, flight rescue services or community education. Graduates of the Bachelor of Paramedicine will be able to apply for entry-level Ambulance Paramedic positions with Australasian ambulance services.
Program structure
Note: The Bachelor of Paramedicine consists of 24 compulsory courses (24 units) studied over three years. Students are required to complete a total of 676 hours of practical placements that consists of four practical placements that must be satisfactorily completed.
Clinical experience
In addition to the courses listed below, you will also need to complete clinical experience, where interactive hands-on activities, such as experiments and use of specialist equipment, are undertaken.
All students must be able to meet the physical and other professional requirements of clinical/professional practice within this program.
Courses to be studied
Core courses (incl. 676 hours of practical placements) - 24 units
How much will it cost?
Approximate annual costs for your first year of study (8 units) in this program are:
Study Mode/ Cost
Commonwealth supported: AUD 9352
Domestic full fee paying: AUD 20000
Loan to help you pay your fees
You may not have to pay your course (subject) fees upfront. HECS-HELP and FEE-HELP allow you to defer your fees until your income reaches a certain level.
You may also be eligible to receive financial support from Centrelink.
Scholarships and financial assistance
You may be able to apply for scholarships to help with your study costs.
Entry Requirements
Subject pre-requisite: English (4, SA) or equivalent
Recommended study: one of Biology, Chemistry or Physics or equivalent.
All students will be required to purchase a uniform, have a current valid Blue Card, current senior first aid certificate and provide evidence of immunity to Hepatitis B.
Clinical placements are mandatory within the Bachelor of Paramedicine and for placements with the Queensland Ambulance Service (QAS) will be required to:
QAS medical Assessment (Fit Slip)
Hepatitis B immunization
Criminal History Clearance Report
University Student Clinical Placement Induction.
English Language Requirements
You are required to satisfy the applicable English language requirements. This program requires a minimum of IELTS 6.5 or equivalent.
If you do not meet the English language requirements you may apply to study a University-approved English language program.
Admission pathways
A number of other pathways are also available if you haven't been able to study previously or don't meet the requirements for entry into your program of interest.
*Further admission information
An adjusted Selection Rank is a result of combining additional ranks through special entry schemes for admission.
Special entry schemes for admissions may help you get into the program of your choice by increasing your Selection Rank, through the allocation of additional ranks in certain circumstances.
How to apply
Closing dates
Applying directly to USQ:
Applications for Semester 1, 2019 will close on Monday 11 February 2019.
Credit for previous study or work experience
You may be eligible for credit if you have previously studied or have relevant work experience. This will help to reduce the number of courses that you need to study to finish your program.
Last updated Aug 2018
About the School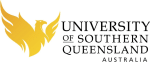 Are you thinking about studying in Australia? The University of Southern Queensland (USQ) prides itself on providing the best support possible to help you reach your study and career goals. USQ studen ... Read More
Are you thinking about studying in Australia? The University of Southern Queensland (USQ) prides itself on providing the best support possible to help you reach your study and career goals. USQ students enjoy small class-sizes, collaborative learning spaces, and a suite of support services to enhance your study experience. With students from more than 80 countries and internationally accredited degrees and programs, you can choose to study on campus, external or online.
Read less