Bachelor of Science in Biomedical Science - LIU Post
Home ›
BSc ›
Bachelor of Science in Biomedical Science - LIU Post
Program Description
About
The 36-credit Master of Science Program in Biomedical Sciences offers advanced courses in a curriculum particularly well suited to those who wish to work in a research laboratory, individuals seeking acceptance into post-graduate professional schools (e.g., medical or dental school) and students seeking a career in basic science research who are planning to continue in doctoral programs.
Students are taught by expert faculty specializing in the fields of microbiology, hematology, immunology and clinical biochemistry. Students may join the laboratories of faculty and acquire excellent research experience.
Mission Statement
The School of Health Professions and Nursing (SHPN) is dedicated to educating students from diverse backgrounds to address the health and social needs of individuals, families, communities, and society, as well as to develop skills for best practice, based on humanistic values, interprofessional skills, scientific knowledge, and evidence.
Vision Statement
The School of Health Professions and Nursing (SHPN) at LIU Post will be one of the foremost institutions in the nation providing health professions education, which will empower students to address the evolving health and social needs for the new millennium. As graduates of accredited programs that demand the highest performance and ethical standards, our students will become leaders in their area of practice, top administrators in health and social service organizations, cutting-edge researchers, collaborative members of interprofessional teams and providers of relationship-centered care.
Program development will include an analysis of evolving healthcare systems, focusing on the needs of the community, organizations, and individuals. Particular consideration will be given to developing programs that meet the Nation's health and social care needs based on national workforce analyses.
Technology and experiential learning will be the cornerstone of all programs. Mastering these essential concepts will provide students with the ability to become competent professionals, ready to engage as skilled, successful members of the healthcare workforce.
Faculty of the SHPN will be considered experts in clinical practice, social wellness, teaching, and research, thereby producing scholarship that is valuable to all areas of health professions education. Ongoing development activities will allow faculty to enhance their skills in the attainment of funding, research, and excellence in teaching for the students at LIU Post and the community we serve.
The SHPN will establish an advisory board that represents the varied constituents of the health professions. Such persons include but are not limited to:
Patients, clients, patients families/caretakers
Professionals who address quality assurance programs, planning, and evaluation, interpersonal communication, values and ethics, teams and teamwork, cultural awareness and competency.
Community contacts necessary for building and expanding relationships that will subsequently provide opportunities for our students and faculty (i.e., clinical placement, research opportunities, mentorship)
Experts who will provide consultation and feedback for developing and enhancing programs that address the needs of the current healthcare environment, workforce, and community.
Strategic partners who will provide funding opportunities to help construct and maintain facilities, support student scholarships, and sponsor faculty research.
Alumni of LIU Post who have made significant contributions in the area of health care and will provide motivation for further advancement.
Admissions Requirements
Applicants to the Master of Science in Biomedical Sciences must meet the following requirements for admission:
Application fee: $50 (non-refundable)
Please send official undergraduate and/or graduate transcripts from all colleges or universities attended. The minimum grade point average (GPA) required for admission is 3.0 in both the baccalaureate degree and in the major courses.
Applicants should have completed: one year of biology; one year of college math (may include one semester of statistics); one year of organic chemistry or one semester of organic chemistry and one semester of biochemistry (unless taken within the last 3 years); one semester of introductory physics.
Students for whom English is a second language must submit official score results of the Test of English as a Foreign Language (TOEFL) or IELTS. The required minimum acceptable TOEFL score is: 79 Internet-based. The required minimum IELTS score: 6.5.
Two letters of recommendation are required, preferably from former science professors.
A Personal Statement that addresses the reason you are interested in pursuing graduate work in this area of study must be submitted.
A candidate whose credentials satisfy all of the above requirements, as well as university admissions requirements, may be accepted as a fully matriculated student.
Admission to the Biomedical Sciences Program is highly competitive. A student may be accepted on a limited matriculant basis if his or her credentials are deficient in not more than two areas. Limited matriculants may apply for full matriculation status after removal of all deficiencies. Deficiencies must be removed during the first year of graduate study. Courses taken to remove academic deficiencies must be passed with a grade of C or better and will not be credited toward degree requirements. Courses may also be taken on a nonmatriculated basis. A non-matriculant may apply for matriculant status after completing at least 9, but no more than 12, graduate biomedical science credits provided his/her cumulative grade point average is 3.0 or better. At least half of these credits must be from among the core courses. The student must also have removed any technical and/or academic deficiencies. Undergraduate coursework taken to fulfill a deficiency after the student has completed the bachelor's degree must be passed with a grade of C or better.
Last updated Nov 2018
Keystone scholarship
Discover the options our scholarship can give you
About the School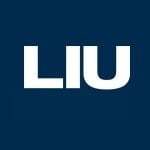 Long Island University's mission is to provide excellence and access in private higher education to people from all backgrounds who seek to expand their knowledge and prepare themselves for meaningful ... Read More
Long Island University's mission is to provide excellence and access in private higher education to people from all backgrounds who seek to expand their knowledge and prepare themselves for meaningful, educated lives and for service to their communities and the world.
Read less