MSc in Clinical Neuropsychiatry
Home ›
MSc ›
MSc in Clinical Neuropsychiatry
Read more about this program on the school's website
Program Description
This interdisciplinary programme is for experienced professionals working with people with neuropsychiatric disorders associated with neurodegeneration, brain injury, and other neurological illness (principally doctors, neurologists, psychiatrists, psychiatric nurses, clinical psychologists and psychologists intending to become clinical psychologists).
The programme is also open to psychology and other neuroscience graduates who want to develop their academic and clinical skills.
Why Study this Course?
The MSc Clinical Neuropsychiatry will provide you with:
the ability to investigate and treat neuropsychiatric disorders

the ability to appraise research in neuropsychiatry critically

knowledge of philosophical, legal, ethical and policy-related issues in neuropsychiatry
As part of the course, you will be offered the chance to attend a research day/seminar which is open to 1st and 2nd year students. It includes:
the opportunity for you to have your research proposals reviewed
a session on submitting proposals to the ethics committee
further advice on qualitative and quantitative research
Entry Requirements
Our Standard Requirements
A good relevant degree (at 2:1 or equivalent) and experience of working with the client group, or an appropriate professional qualification at a sub-degree level and five years experience of working with the client group. The University accepts Accreditation of Prior Learning (APL).
Non-UK/EU applicants are advised to apply as early as they can so that all necessary paperwork can be completed prior to starting the programme.
International Students
Academic requirements
We accept a range of qualifications, our country pages show you what qualifications we accept from your country.
English language requirements
You can satisfy our English language requirements in two ways:
English to IELTS 6.5 (with a minimum of 6.0 in each component).
If you need help with your English language skills then support is available.
The English for Academic Purposes Presessional course is for international students who have a conditional offer to study at the university, but who do not currently meet the English language requirements. The course is tailored to your level of English and allows you to meet the English language requirements for your programme without retaking IELTS. The EAP programme runs throughout the year and offers different programme lengths ranging from 42 weeks to 6 weeks. The length of course you need depends on your future course, your existing IELTS score and the English level you need for your university degree.
Employability
What have our students gone on to do?
Suraj Pal Singh (alumni) shares his thoughts about the programme.
Students completing the MSc Clinical Neuropsychiatry have enhanced their employability in a number of ways.
Students have used the MSc as a springboard to other courses including D.Clin.Psychol, graduate-entry medical training and PhD qualifications
Students in settled career paths have used to course to enhance their career prospects within their existing profession by becoming expert practitioners in the area of neuropsychiatry.
Careers support for postgraduate students
Careers network
We recognise that as a postgraduate student you are likely to have specific requirements when it comes to planning for your next career step. Employers expect postgraduates to have a range of skills that exceed their subject knowledge. Careers Network offers a range of events and support services that are designed for all students, including postgraduates looking to find their niche in the job market.
Here are just a few ways in which we can help postgraduates to get ahead:
Careers Networking opportunities
Effective careers strategy toolkit
Year planner for all postgraduate students
Masters Career Coaching Workshops
One to one careers guidance
The Careers Network also have subject-specific careers consultants and advisers for each College so you can be assured the information you receive will be relevant to your subject area. They also have a dedicated careers website for international students where you can find useful resources and information.
Last updated Mar 2020
About the School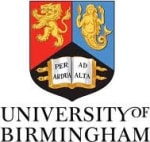 The College of Medical and Dental Sciences at the University of Birmingham is a major international centre for research and education in medicine, medical sciences, dentistry, nursing and physiotherap ... Read More
The College of Medical and Dental Sciences at the University of Birmingham is a major international centre for research and education in medicine, medical sciences, dentistry, nursing and physiotherapy.
Read less