Master in Dentistry (MDDr)
Program Description
The Dentistry 5-year program leads to the Master degree MDDr. - "Medicinae Dentium Doctor" = Doctor of Dental Medicine.
To the effect of the second sentence of Article 3 Subsection 1 of the Code of Admissions Procedure for applicants for studies at Charles University, this is a study program without specialization.

Description of verification and evaluation criteria
Students are accepted on the basis of written entrance examination taken in English from the following subjects: standard college biology, chemistry and physics and from an interview, both taken in English. Successful candidates must achieve at least 244 points out of 330. Both parts are taken the same day, so you should know immediately if you have reached the required number of points for admission. The examination is supervised by Faculty's examiners. The maximum number of enrolled students in the academic year 2019/20 will be 20 for Dentistry. Calculators and periodic tables are not allowed.

Conditions for admission
Admission to Master's studies is conditioned by completed secondary education confirmed by a school-leaving certificate. Admission to Post-Bachelor studies (Master's program) is likewise conditioned by completed education in any type of study program.
| | |
| --- | --- |
| Verification method: | entrance exam |
| Confirmation date (of entrance exam) | from: 14.06.2019 Until: 14.06.2019 |
| Alternative date (of entrance exam) | from: 28.06.2019 Until: 28.06.2019 |

Recommended literature, sample questions
Sample questions can be found on this website: http://en.lf1.cuni.cz/sample-questions

Preparatory course
First Faculty of Medicine doesn't offer a preparation course itself, but it's possible to attend a preparation course of:
Institute for Language and Preparatory Studies of Charles University;
Abbey college in Prague;
our representatives in Germany, Israel, and the UK;
preparation course in the US - http://www.medicaldoctor-studies.com/

Graduate Profile
Graduates of the dentistry master program obtain the qualification to work as a dentist pursuant to Section 7 of Act No. 95/2004 Coll. and therefore are practically and theoretically prepared for independent work in the field of Dentistry, as well as for training to obtain certification in particular specializations in general Dentistry. They are also prepared to enter the specialized education in the fields of clinical stomatology, orthodontics, and maxillofacial surgery. Additionally, the graduates are qualified for activities at Faculty dental clinics, possibly within the framework of post-graduate studies.

Career Prospect
After completion of the 5-year study of Dentistry, the graduates will be prepared practically and theoretically for independent work in the field of Dentistry as well as for the commencement of training for the obtaining certification in particular specializations in Dentistry and/or in Orthodontics. The graduates will be prepared for activities at the Faculty dental clinics, possibly in the framework of post-graduate studies.
Last updated Dec 2018
About the School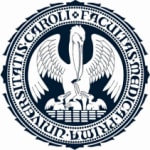 Charles University in Prague, First Faculty of Medicine: Academic Research is all about to change
Charles University in Prague, First Faculty of Medicine: Academic Research is all about to change
Read less