Master's degree in emergency nursing, emergency and special care - classroom
Home ›
Master ›
Master's degree in emergency nursing, emergency and special care - classroom
Program Description
General information
Modality : face-to-face
Beginning : October
Duration : 1 academic year
ECTS Credits : 60
Director : José Luis Díaz Agea
Presentación
We welcome you to an official postgraduate study that has been designed with the aim of making learning fun and with a fundamentally practical orientation. To this end, a curriculum has been proposed that has new active learning methodologies based on experimentation and reflection on practice, with clinical situations similar to those faced daily by professionals working in emergencies and emergencies.
The students, guided by an excellent cadre of experts in the field, will be able to learn with the most advanced clinical simulation methodologies, in simulated clinical settings and with numerous practical workshops (vertical rescue workshops, water rescue, Mountain, etc.) and accident drills (traffic and air crash).
In addition, they will carry out real-life practices in emergency and emergency services, both hospital and extra-hospital, and in intensive care.
GOALS
Be able to manage Nursing care at an advanced level and in critical situations (emergency, emergency and special care), collaborating with other professionals and giving an adequate response to society.
Be able to adequately interpret the needs of the critical patient and their relatives, taking care of the person from a holistic perspective and not based exclusively on biomedical parameters.
Provide an appropriate methodology for planning nursing care in emergency situations, as well as the most appropriate procedures in the care and urgent care of people.
Develop appropriate therapeutic skills for each area of ​​nursing specialization dealt with in the Master, bringing together knowledge, skills and attitudes, which provide an increase in the well-being of those who experience situations that compromise their life or their safety.
Recipients
Those persons who are in possession of a university degree of Diplomate and / or Graduate in Nursing.
Career prospects
Upon completion of the Master's Degree, the candidate will be awarded the diplomas accredited by the Spanish Society of Intensive Care Medicine, Critical and Coronary Units (SEMICYUC), subject to the passing of the tests of "Advanced Life Support" and "Advanced Life Support in Trauma" Evaluators.
Master's Degree in Nursing of Emergencies and Special Care trains the student to develop their assistance work in hospital emergency services, outpatient care, emergencies, catastrophes and critical care.
CURRICULUM
I. Introduction to Nursing of Emergencies and Emergencies
II. Vital support
III. Politraumatized Patient Care
IV. Nursing Care in Emergencies and / or Emergencies in Adults
V. Special Adult Care
SAW. External Practices
VII. Itinerary I: Clinical Research Itinerary II: Instructor in Advanced Clinical Simulation. Clinical Simulation Applied to Emergencies and Emergencies
VIII. End of Master's Work
Last updated Mar 2020
About the School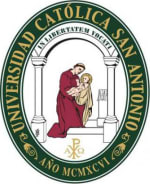 La Universidad Católica San Antonio - UCAM, como universidad católica, se caracteriza por ofrecer a sus alumnos una formación integral, basada en los conocimientos teóricos y técnicos específicos de c ... Read More
La Universidad Católica San Antonio - UCAM, como universidad católica, se caracteriza por ofrecer a sus alumnos una formación integral, basada en los conocimientos teóricos y técnicos específicos de cada titulación más la formación humana anclada en los principios del humanismo cristiano, a esta labor se dedican un claustro docente de reconocido prestigio y un equipo de tutores personales,
Read less