Master's degree in nutrition in physical activity and sport - blended
Home ›
Master ›
Master's degree in nutrition in physical activity and sport - blended
Program Description
General information
Modality : mixed
Duration : 1 academic year
ECTS Credits : 60
Presentación
In our society there is a growing concern to deepen in all aspects related to Nutrition and Health. There is increasing evidence of the close connection between prevention and even treatment of various pathologies and different dietary patterns and strategies. Sport has not been unaware of this concern and we have long known that the athlete's diet is part of his performance and success. In this regard we consider that the so-called "Biological Training" of which nutrition, hydration, habits of life, etc. are part. Is, at the moment, something essential in the life of any athlete and of course anyone.
On the other hand we are witnessing a tremendous confusion in the basic concepts of Sports Nutrition since it is considered in many environments that this is based only on pharmacological products and that its consumption depends exclusively on the development of physical activity and sport. This is not so, Sports Nutrition is "Sports Nutrition", and its bases are in the use under scientific criteria of different foods and its strategic design application.
The Master's Degree in Nutrition in Physical Activity and Sport of the Catholic University San Antonio de Murcia is clearly positioned in the premises described, betting on health as a fundamental base of all aspects related to physical activity and sport and achieve the highest Sports performance in a clean and healthy way. For this in our program we will offer the maximum depth and rigor in the Biochemical and Physiological aspects that support Sports Nutrition, as well as in the deep study of the food and its gastronomic elaboration to enhance the performance. Also included in the teaching are the assessment of nutritional status and the psycho-nutritional aspects that affect sports practice and other aspects that complete a wide and attractive program.
Based on everything described, the Master's Degree in Nutrition in Physical Activity and Sport aims to achieve a complete, updated and scientifically structured training for all those professionals who want to deepen in the field of Sports Nutrition and thus do it simultaneously in The field of Health.
Recipients
The degrees from which you can access this postgraduate degree are:
Graduate / Diploma in Human Nutrition and Dietetics
Other directly related qualifications: belonging to the area of ​​Health Sciences and Physical Activity and Sport (*)
The desired profile for the entry will be:
Interest in nutrition, physical activity and sport
Orientation to professional outings in nutrition units of clinics, sports organizations or professional clubs, centers of high performance.
Career prospects
The profile of the graduate is perfectly suited to the growing demand of nutrition professionals in physical activity and sport, by athletes, sports organizations or professional clubs and even by citizens who practice sport on an occasional basis.
The Master's Degree in Physical Activity and Sport would train professionals within the field of Health Sciences capable of developing and managing sports nutrition in amateur and professional athletes.
CURRICULUM
Modules I - Concepts for a Correct Nutritional Planning
Physiological and metabolic aspects of the exercise
Thermoregulation, hydration and exercise
Psychonutritional aspects of sports practice
Culinary techniques in sport
Modules II - Nutrition applied to sport
Nutrition in high performance sport
Nutrition in sports adapted to special situations
Ergogenic aids
Modules III - Nutritional Assessment
Assessment of Nutrition status applied to sport
Cineanthropometry
Modules IV - External Practices and Final Master's Work
Master's degree job
Placement
Last updated Mar 2020
About the School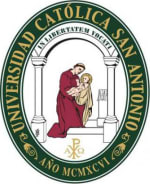 La Universidad Católica San Antonio - UCAM, como universidad católica, se caracteriza por ofrecer a sus alumnos una formación integral, basada en los conocimientos teóricos y técnicos específicos de c ... Read More
La Universidad Católica San Antonio - UCAM, como universidad católica, se caracteriza por ofrecer a sus alumnos una formación integral, basada en los conocimientos teóricos y técnicos específicos de cada titulación más la formación humana anclada en los principios del humanismo cristiano, a esta labor se dedican un claustro docente de reconocido prestigio y un equipo de tutores personales,
Read less