Program Description
Earn Your RN-BSN Degree Completely Online!
Pacific Union College is excited to introduce a new online degree program currently being offered to Registered Nurses. Pacific Union College's RN-BSN online degree prepares you to become a leader in the field of nursing. This program is designed to enhance skills attained from professional nursing experience and previous academic work. Courses are 100% online and prepare you by covering a wide variety of important skills such as:
Evaluating and utilizing research
Managing and leading in the healthcare workplace
Providing care in community and public health settings
Expanding knowledge of various topics of emerging interest and applicability to the nursing profession
The RN-BSN online degree program is for working Registered Nurses who want a convenient online learning experience grounded in a Christian worldview. The program is engineered to be flexible, so you can take a short academic break if needed and re-enter the program with minimal disruption to your academic plan. If you need to switch from full-time to part-time or vice versa, your dedicated faculty advisor will gladly assist with that transition and provide a roadmap towards graduation. At PUC, it is our goal to ensure you have the support you need to reach graduation. The RN-BSN online degree program encourages collaboration and real-world experience. Through PUC's unique Virtual Campus, students are connected not only to their coursework but also to faculty, advisors and the extended PUC community. Students will work with one another on group projects and participate in practicum experiences to understand the applications in a work environment. Throughout the program, you'll gain personal spiritual growth and join an online adult learning community where the faculty is invested in your success. As part of Pacific Union College's 100% online RN-BSN degree program, you'll enjoy:
Quality: Our emphasis on academic excellence, collaboration, networking, and real-world experience is an essential part of everything we do.
Flexibility: Transform your career while balancing your personal and professional responsibilities with 100% online courses. Full-time and part-time options are available.
Speed to Degree: Our generous transfer credit policy allows you to earn your RN-BSN degree in as little as one year.
Affordability: At only $425 per quarter credit hour, you receive all of the benefits of a real-world education while enjoying a strong return on your investment. Financial Aid is available to those who qualify.
The RN-BSN program at Pacific Union College is accredited by the Accreditation Commission for Education in Nursing, 3343 Peachtree Road, NE, Suite 850, Atlanta, GA 30326, (404) 975-5000.
Program Features
Full-Time or Part-Time: The program offers flexible scheduling for registered nurses, and allows you to switch status between full and part-time whenever necessary.
100% Online Courses: There are no required login times and degree completion can be achieved in as little as one year.
Collaborative: Through our unique Virtual Campus, discover a diverse online community connecting nurses from across the state of California.
Convenient: We allow practicum experience to be completed in your workplace or community-based setting.
Course Requirements
For graduation, you are required to complete 192 quarter credit hours. Many of the required cognates, general education requirements and elective courses for the RN-BSN program may already be fulfilled through the education required for an RN license. Please provide unofficial transcripts to your admissions counselor so they may complete a tentative pre-evaluation of prior credit. A detailed outline of remaining program requirements will then be provided so you can make an informed decision regarding your education. Depending on prior RN education, you may need to take additional courses to meet our general education credit requirement. Click on the button below to view a list of course requirements.
Last updated Dec 2017
About the School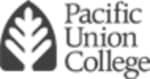 Founded in 1882, Pacific Union College is a Seventh-day Adventist Christian college with a strong liberal arts tradition. Located in the heart of California's Napa Valley, the college offers a fully a ... Read More
Founded in 1882, Pacific Union College is a Seventh-day Adventist Christian college with a strong liberal arts tradition. Located in the heart of California's Napa Valley, the college offers a fully accredited four-year program and emphasizes academic excellence, authentic spiritual experience, and service to local and worldwide communities.
Read less