Research Master in Health Sciences - Specialization in Epidemiology
Home ›
Master ›
Research Master in Health Sciences - Specialization in Epidemiology
Read more about this program on the school's website
Program Description
Overview
The Research Master program in Health Sciences aims to provide students with a thorough understanding of methods in either clinical or public health research. Specializations include clinical epidemiology, epidemiology, public health epidemiology, genetic and molecular epidemiology, and health economic analysis. After completion, candidates will have the knowledge, understanding, and skills to propose state-of-the-art studies, write excellent study protocols, perform the research, analyze the data using modern statistical techniques, make defensible causal inferences, come to justified conclusions, and write outstanding research papers. Depending on the choice of specialization, the candidate will focus on for example clinical trials, population studies, public health interventions, or modeling studies.
This program is NVAO accredited. For more information, visit the Netherlands-Flemish Accreditation Organisation (NVAO) at www.nvao.net.
Objectives
Students acquire the following competencies:
Ability to formulate a clinical or public health problem and translate it into a scientific question.
Ability to perform an extensive study of the literature concerning a problem.
Ability to translate a scientific question into a research protocol.
Acquisition of quantitative skills.
Ability to make causal inferences.
Ability to critically appraise published research.
Ability to conduct the research, collect and analyze data, and draw conclusions.
Ability to write a Master's thesis, including the objective(s) of the investigation, a summary of the literature, materials, methods, results, discussion, and conclusions of the research project and to present these findings at scientific meetings. Publication of the research findings in an international peer-reviewed journal is encouraged.
Career opportunities
The degree prepares you for a career in international medical research or for executive or advisory positions in clinical medicine, public health, pharmaceutical research, or health policy.
Are you eligible?
You should fit the following criteria:
You have a Bachelor's degree or a relevant Master's degree from a discipline in or related to clinical medicine or public health (medical doctor, health sciences, nutrition, (medical) biology, chemistry, pharmacy, environmental sciences, human movement sciences, sociology, economics, psychology, etc.) or a broad Bachelor's education with sufficient basic subjects in the above mentioned disciplines.
You have a good working command of the English language, both oral and written.
Specialization Epidemiology contents
Program director
Professor Arfan Ikram, MD Ph.D.
Description
Epidemiology plays an integral role in the application of medical research to populations, interacting with almost every other specialism.
Epidemiology studies the incidence, causes, consequences, and control of disease, as well as people, patients, and populations. It is a fundamental discipline for clinical medicine and public health. It may, together with basic science and clinical research, provide tools to learn about the etiology and consequences of diseases, the possibilities for prevention and treatment and the risk profiles of individuals and populations. Using advanced methods such as statistical analyses, field research, and complex laboratory techniques, epidemiologists map various elements of disease and the ways they are related.
The objective of the epidemiology program is to prepare candidates for a research position (e.g. a Ph.D. project) in the area of clinical medicine or public health, or for example, a more health policy-oriented career. The program comprises compulsory courses directed at study design, biostatistics, and data analysis. In addition, further specialization in specific areas of epidemiological research is needed. Extensive training, in widely used statistical packages, is also an important part of the curriculum. A large part of the program is devoted to research.
Last updated Sep 2019
About the School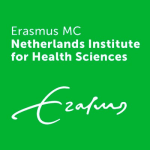 Health matters. For patients and populations. It's this knowledge that guides us as we prepare our students for international careers as researchers, executives or advisors. Whatever their field – cli ... Read More
Health matters. For patients and populations. It's this knowledge that guides us as we prepare our students for international careers as researchers, executives or advisors. Whatever their field – clinical medicine, drug research, public health or health-policy development – our graduates all serve one overarching interest: people's health.
Read less