PhD in
Doctor of Science in Physical Therapy (DScPT)
Bellin College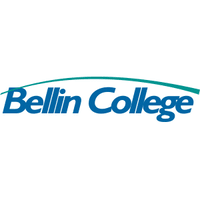 Scholarships
Explore scholarship opportunities to help fund your studies
Introduction
Bellin College's DScPT program is committed to developing evidence-based physical therapist practitioners and clinician-scientists. Graduates will be critical thinkers, reflective, empathetic, and lifelong learners. Lastly, graduates will become highly skilled autonomous practitioners who are prepared to become leaders in the areas of teaching and participants and contributors to clinical research.
The Doctor of Science in Physical Therapy (DSc) track is a 65-credit program consisting of three foundational cores: clinical excellence, teaching and learning excellence, and research excellence. Students may choose to fulfil their clinical excellence core by completing the Bellin College Orthopaedic and Manual Physical Therapy (OMPT) Fellowship. Students may also transfer credits into the Bellin College DSc program from any ABPTRFE or ACOMPTE-accredited fellowship program (including non-OMPT programs). Once the clinical core is completed, students progress to speciality courses focusing on research, biostatistics, curriculum development, assessment, and leadership.
DScPT Program Goals
Develop clinical scientists with the ability to complete advanced clinical-based research, advancing the profession of physical therapy.
Develop educational leaders who excel at mentoring, instilling professional values, and serving as role models to their colleagues and students.
DScPT Program Outcomes
Upon completion of the program, the graduate can:
Advance the science of physical therapy through translational research to improve patient outcomes and healthcare systems.
Serve as a practice leader in the design, direction, and evaluation of systems to advance evidence-based practice.
Apply transformative leadership skills to influence health policy designed to advance the profession and improve outcomes by advancing cost-effective, evidence-based care.
Demonstrate competence in teaching through curriculum development, assessment, and evaluation, incorporating sound pedagogical and andrological principles.
Demonstrate oral and written communication skills required to present and publish scholarly work.
Collaborate intra and interprofessional to address complex practice, system, and policy issues.
Please note the Doctor of Science in Physical Therapy degree at Bellin College is not an entry-level degree. It is designed for currently licensed physical therapists who wish to excel in clinical care, research, and teaching.