Certificate in
Certificate in Medicine
Carol Davila University Of Medicine And Pharmacy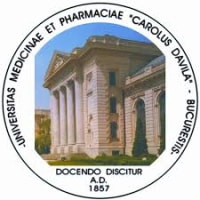 Introduction
The Faculty of Medicine was first established in 1867, so that, according to the decree accompanying this decision, "the existing departments of the secondary school of medicine became faculty departments starting with the 1867-1868 academic year", and "the tenured professors of these departments holding the academic title of Doctor of Medicine (M.D.) became faculty professors".
In 1873, the first Ph.D. thesis defense took place at the Bucharest Faculty of Medicine. By 1888, concurrently with Ph.D. theses, 19 license theses were defended. As of the 1885 academic year, the faculty no longer accepted students without a baccalaureate diploma, and after 1888 the graduates were required to defend a thesis, thus obtaining the title of Doctor of Medicine and Surgery.
The year 1887 prefaced a new stage in the development of the Bucharest Faculty of Medicine, representing a memorable date in the history of Romanian science. In that year, three distinguished scholars were summoned as professors in charge of main departments of the faculty: Victor Babes (1854-1926), one of the great bacteriologists and morphopathologists of his era; George Assaky (1855-1899), founder of the school of experimental surgery, and Nicolae Kalinderu (1832-1902), an eminent clinician, and pioneer of the morphoclinical orientation in Romanian medicine.