Bachelor in
Bachelor of Paramedicine
Charles Sturt University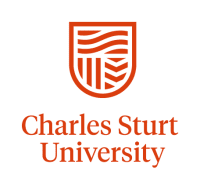 Introduction
CRISCO code: 036176A
Are you passionate about helping people in their time of need? Do you thrive under pressure? If so, the Bachelor of Paramedicine from Charles Sturt University could be for you. As a first-line responder in the most critical of circumstances, you'll experience a dynamic and highly rewarding career that makes a profound difference in people's lives.
This course is one of the few dedicated paramedicine degrees in New South Wales carrying full accreditation with the Australian Health Practitioner Regulation Agency and Paramedicine Board of Australia. It can take you from outback Australia to the heart of London, and many places in between.
Course highlights
Our Bachelor of Paramedicine prepares you to work in an emergency ambulance and out-of-hospital healthcare environments in regional, remote and urban settings.
A rich history, and industry alliances
Charles Sturt University was Australia's first provider of a paramedicine degree and has a proud history of producing high-quality paramedicine graduates with excellent employment outcomes. You'll learn from academics who are international leaders, bringing diverse overseas experiences to the curriculum, while also maintaining close ties with the largest ambulance service in Australia, NSW Ambulance.
Develop the skills you need
This course focuses on delivering community-based paramedicine, including integration with health providers in urban, rural and remote communities. Become a qualified paramedic who can care for critically ill patients and engage and care for obstetric, geriatric, paediatric and special needs patients. Your skillset will encompass advanced trauma and cardiac life support, stroke management and airway management including endotracheal intubation, laryngeal mask airways and cricothyroidotomy.
Online study options for eligible students
Already employed as a paramedic or medic in the Army, Navy or Air Force? Our credit arrangements allow you to study online and complete your degree sooner.
Honours
If you receive a credit average in the first and second years, you may be eligible to study for the Bachelor of Paramedicine (Honours). The Honours program trains you in a range of research techniques and lets you pursue an in-depth project in an area of interest under the guidance of an experienced supervisor.
Career Opportunities
Most of our graduates are working as paramedics within a year of graduation, in both advanced and developing countries. And as paramedicine moves toward professional registration under the Australian Health Practitioner Regulation Agency (AHPRA), a degree from Charles Sturt University will ensure you start your career with the best possible qualifications.
Pursue roles in Australia or overseas
Paramedicine is a growing global career and your qualifications will enable you to work as a paramedic in an emergency, ambulance and out-of-hospital healthcare environments around the world.
Work within a variety of industries and settings
Employment opportunities include private and event paramedic services, mining and natural resources sector emergency services, defence forces and international paramedic and emergency response services. You may also progress to management or training roles.
Join NSW Ambulance or other ambulance services
New South Wales Ambulance (NSWA) is a diverse organisation, employing more than 4000 people. NSWA is unique in that it offers frontline staff the opportunity to specialise in diverse areas, such as special operations, aeromedical services, snow operations, rapid response, and counter disaster. A career with NSWA offers a range of employment opportunities for advancement and ongoing development.
Curriculum
Subjects
For each 8 point subject you are enrolled in, you should expect to spend 10 to 12 hours per week working on assignments and assigned readings, tutorial assistance, individual or group research/study, forum activity, workplace learning, and attending lectures, residential schools, or examinations.
If you are studying four subjects per session, this is equivalent to a full-time job. The workload for some subjects may vary as a result of the approved course design.
The course consists of a common 23 core subjects and an additional 5 compulsory subjects for the honours course.
Core
Pass and Honours
Pharmacology for Paramedics
Science Communication and Methodology
Human Bioscience 1
Human Bioscience 2
Pathophysiology and Pharmacology 1
Integrating Paramedic Medical Science
Integrating Paramedic Trauma Science
Non-Emergency Clinical Placement
Foundations of Clinical Practice
Foundations of Trauma Practice
Introduction to Medical Emergencies
Life Span Health Issues and Paramedic Care
Clinical Simulation
Clinical Placement and Authentic Learning 1
Mental Health for Paramedicine
Advanced Cardiology and Paramedic Practice
Transition to Paramedic Practice
Clinical Placement and Authentic Learning 2
The Dynamics of Health Care Practice
Indigenous Health
Paramedic Professionalism and Communication
Paramedic Law and Ethics
Health, Society & Paramedic Practice
Honours
Honours Research Methods
Science Honours Research Foundations
Science Honours Research Commencement
Science Honours research completion
Science Honours Dissertation
Key subjects
Introduction to Medical Emergencies
Paramedic Law and Ethics
Advanced Cardiology and Paramedic Practice
Important information on Workplace Learning Requirements
Work-integrated learning (WIL) is an umbrella term for a range of approaches and strategies that integrate academic learning (theory) with its application to practice within a purposefully designed curriculum. TEQSA's Guidance note: Work Integrated Learning states: in the context of the Higher Education Standards Framework (Threshold Standards) 2015 (HES Framework), note work-integrated learning (WIL) encompasses any arrangement where students undertake learning in a workplace outside of their higher education provider (or one operated jointly with an external partner) as a part of their course of study. Such arrangements may include:
clinical or other professional placements
online projects
internships, or
workplace projects.
The Accreditation Committee recognises that education providers design and carries out work-integrated learning in a variety of ways. The Accreditation Committee expects the education provider to present documentary and experiential evidence that shows how their arrangements meet the accreditation standard. Furthermore, the Accreditation Committee would expect students to engage in workplace learning experiences in a range of settings to ensure adequate exposure to the diversity of paramedicine practice.
Charles Sturt students must expect to undertake a range of WIL activities through the course including ambulance block placement, simulations, placements in pharmacies, nursing homes, public events, GP clinics, hospitals, medical centres or overseas experiences offered through Charles Sturt Global. Overall, the entirety of the placements is captured in the subjects listed above. The timing of the ambulance placement blocks allocated to Charles Sturt and the location of the ambulance stations hosting students are set by the ambulance service providers and are non-negotiable.
Charles Sturt cannot guarantee that students with family, work or carer's responsibilities will be placed in an ambulance station close to home or at a suitable time of the year. Students living outside NSW will be required to undertake at least one block of 4 weeks in NSW. Furthermore, Charles Sturt cannot guarantee that students living outside NSW will be able to be placed in their state at all.
Residential School Exemption for Licensed or Registered Advanced Care Paramedics (ACP) in Canada
Licensed or Registered Advanced Care Paramedics (ACP) in Canada with a minimum of 12 months experience currently practising or eligible to practice in Canada are exempt from all residential schools.
Scholarships and Funding
We have a wide range of scholarships available to help you with the costs of studying at Charles Sturt University. There are scholarships based on academic performance or your personal circumstances. Other scholarships and grants cover specific costs like accommodation and textbooks and some offer funds that you can use in any way to enhance your university experience.