M.D. in
Master in General Medicine (MUDr)
Charles University Faculty of Medicine in Hradec Králové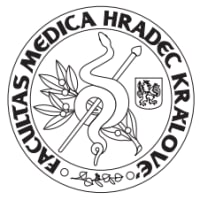 Introduction
The study program is designed as a six-year program without an interstage bachelor's degree. This type of study has always been one of the fundamental study programs at universities since the Middle Ages. The core, obligatory subjects taught in the first years of study will help students to recognize and become familiar with the normal physiological processes in a living organism. The third-year subjects introduce the pathological processes and, in addition, help students to acquire and master basic practical skills within the propaedeutic of inner medicine and the basics of surgery. The subjects taught in the fourth and fifth years are focused on individual fields of clinical medicine. Finally, the subjects in the sixth study year are introduced and taught mainly as long-term practical training in the departments of internal medicine, surgery, gynecology, the maternity ward, and pediatrics. Additionally, the students also have similar practical training within subjects covering preventive, social, and public health medicine.
Study program without specialization.
Program Outcome
Our goal is to provide students with the necessary theoretical background and enable them in particular clinical fields to master the diagnosis of conditions and provision of the most suitable treatments to a patient. Furthermore, the students also master an appropriate approach to patients. It is necessary to attain a reasonable balance between the amount of new information from individual medical fields and basic core knowledge so that in the particularities we do not lose focus on the whole: an ill person, a patient.
Career Opportunities
Graduates of the General Medicine study program completed complex education in all theoretical and clinical medical disciplines for obtaining knowledge and manual skills enabling their future successful practicing of general medicine or any further specialization. The main aims of their curriculum were oriented towards providing ample theoretical background for understanding causes and development of diseases as well as possibilities of their prevention, mastering of principles and interpretation of modern diagnostic methods, and of rational effective therapy. Graduates earned basic clinical experience at clinical departments and a lot of attention during education was paid also to moral, ethical, and legal aspects of their future medical practice.