PhD in
PhD in Stomatology
Charles University Faculty of Medicine in Plzeň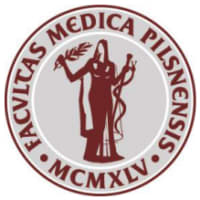 Introduction
The dental study program consists of the following topics: Oral and Maxillofacial Surgery, Prosthetics, Restorative Dentistry and Endodontics, Periodontology and Oral Medicine, Pediatric Dentistry, and Orthodontics.
The aim of the postgraduate study of Stomatology is to extend, deepen the knowledge of doctoral students not only in the basic Stomatology field but also in related fields (borderline) and, on that basis, independent scientific work.
The main part of the study is solving a specific research task in the field of stomatology, which is in accordance with the research focus of the department. The results of the solution of the given topic are processed by the doctoral student in his / her dissertation. At the same time, it continuously presents them both in the form of a professional article in the relevant periodical and in the form of oral communication at domestic or foreign professional meetings.
Study program without specialization.
Career Opportunities
A Ph.D. graduate is able to solve through scientific methods the issues of basic and applied research in the field of dentistry. He/she knows the general methodology of scientific research and is able to critically evaluate both literary and clinical findings, which he/she can integrate into both theoretical and clinical information. It brings new knowledge in both its own and related fields and independently organizes new research methods in the field. He/she is able to elaborate the solved problems into a professional text and can apply new methodological procedures in practice. The topic of the dissertation determines the graduate's own narrow specialization. The graduate becomes a highly qualified expert in his field, or in related fields, and has deep professional knowledge given by the focus of the doctoral thesis.
Graduates of the postgraduate program have the opportunity to work as university teachers in medical facilities or medical faculties.