PhD in
PhD in Kinesiology and Rehabilitation
Charles University Second Faculty of Medicine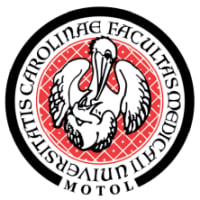 Introduction
Kinesiology deals with human motion, its control, and motorial learning in relation to the biomechanical parameters of the locomotor apparatus. Rehabilitation relates to this knowledge in order to restore or improve locomotor functions when a diseases disorder, injuries, or congenital defects appear. The program of doctoral studies in kinesiology and rehabilitation is based mainly on a Master's degree in medicine, physiotherapy, ergotherapy, and other master's or engineering disciplines. Their scientific knowledge is used in rehabilitation (eg biomedical and clinical technology, biomedical engineering, prosthetics, biocybernetics, robotics, and information technology).
The proposed doctoral study program focuses on the objectification of physiological parameters of human motorial disorders, identifying the causes of movement disorders, and the possibility of therapeutic intervention. The methodology of the individual research projects will be adapted to the specific objectives of the work, the equipment of the training workplace, and the research and professional focus of the trainer and the student. Methods of functional magnetic resonance imaging, ultrasound, electrophysiological methods, spiroergometry, posturography, and more will be used in the measurement methodology.
The program is carried out without any specialization.
Career Opportunities
The doctoral studies graduate possesses a comprehensive understanding and is well versed in a broad spectrum, of scientific principles within Kinesiology and Rehabilitation. He/she is familiar with research methodologies and is capable of providing individual and collaborative scientific work with ethical, academic, and professional integrity. He/she is capable of critical analysis of current scientific knowledge. The graduate demonstrates competence in communication regarding issues within his/her specialty and also a broad spectrum of allied social links, especially in the application of research findings to clinical practice in rehabilitation.