BSc in
BS in Biomedical Science - Premedical
Florida Institute of Technology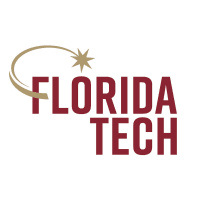 Curriculum
Curriculum
The Bachelor of Science in Biomedical Science is designed for students interested in pursuing careers related to understanding and treating disease. Biomedical science prepares students for careers in the medical health professions, including physician, dentist, veterinarian, physician assistant, pharmacist, and others, as well as careers researching the molecular causes of and treatments for aging, cancer, immune diseases, and other diseases disrupting human physiology.
Coursework emphasizes the development of skills and knowledge at the intersection of physiology, molecular genetics, and biochemistry, with research opportunities available to undergraduates in these areas. Related research opportunities include aging, cancer, Alzheimer's disease, cardiovascular disease, antimicrobial development, and other areas. The foundation provided by the program prepares students for the MCAT, VCAT, DAT, PCAT, and subject GRE. A dedicated premedical advisor is available to direct students interested in pursuing medically-related graduate or professional degrees. Students graduating from the biomedical science major have an excellent acceptance rate into medical, professional, and graduate-research programs. The degree is eligible for the fast-track program, allowing students to complete a bachelor's degree in biology and a master's degree in biotechnology in five years.
Freshman Year
Fall (16 credit hours)
BIO 1010 Biological Discovery 1
BIO 1030 Introduction to Biotechnology
CHM 1101 General Chemistry 1
COM 1101 Composition and Rhetoric
FYE 1000 University Experience
MTH 1001 Calculus 1 or MTH 1010 Honors Calculus 1
Spring (15 Credit Hours)
BIO 1020 Biological Discovery 2
BIO 1040 Introduction to Biodiversity and Physiology
CHM 1102 General Chemistry 2
COM 1102 Writing About Literature
MTH 1002 Calculus 2 or MTH 1020 Honors Calculus 2
Sophomore Year
Fall (17 Credit Hours)
BIO 2110 General Genetics
CHM 2001 Organic Chemistry 1
CHM 2011 Organic Chemistry Laboratory 1
PHY 1001 Physics 1
PHY 2091 Physics Laboratory 1
Select the first HUM Core Course:
HUM 2051 Civilization 1: Ancient Through Medieval
HUM 2141 World Art History 1: Pre-History to Early Global Awareness
HUM 2211 British Literature and Culture
HUM 2212 British and American Literature 1
HUM 2331 American History: Pre-Columbian to Civil War Era
HUM 2551 Survey of Ancient and Medieval Philosophy
Spring (17 Credit Hours)
CHM 2002 Organic Chemistry 2
CHM 2012 Organic Chemistry Laboratory 2
MAR 2801 Biometry
PHY 2002 Physics 2
PHY 2092 Physics Laboratory 2
Select the second HUM Core Course:
HUM 2052 Civilization 2: Renaissance Through Modern
HUM 2142 World Art History 2: Early Modern to Post-Colonial
HUM 2212 British and American Literature 1 (may not be repeated for credit)
HUM 2213 British and American Literature 2
HUM 2332 American History: From Reconstruction to the Present
HUM 2552 Survey of Modern and Contemporary Philosophy
Junior Year
Fall (17 Credit Hours)
BIO 3201 Anatomy and Physiology 1
BIO 4010 Biochemistry 1
COM 2223 Scientific and Technical Communication
Humanities Elective (HU) 3000-level or higher recommended Credit Hours: 3
Technical Elective Credit Hours: 3
Spring 15 Credit Hours)
BIO 3202 Anatomy and Physiology 2
BIO 4110 Biochemistry 2
Liberal Arts Elective Credit Hours: 3
Restricted Electives (BIO, BME, CHM, PHY) Credit Hours: 4
Senior Year
Fall (16 Credit Hours)
BIO 4301 Cell Biology
BIO 4305 Molecular Basis of Human Disease
Restricted Electives (BIO, BME, CHM, PHY) Credit Hours: 7
Social Science Elective Credit Hours: 3
Spring (16 Credit Hours)
BIO 4201 Immunology
Free Elective Credit Hours: 3
Liberal Arts Elective Credit Hours: 3
Restricted Elective (Q) (BIO, BME, CHM, PHY) Credit Hours: 4
Restricted Electives (BIO, BME, CHM, PHY, PSY 2442, PSY 3423, PSY 4521) Credit Hours: 3
Total Credits Required: 129
Rankings
Why Pursue a Biomedical Science Degree at Florida Tech?
Ranked in the top 7% of America's colleges and universities, Florida Tech is one of the best pre-med colleges for biomedical studies.
Career Opportunities
Career Outlook
The Occupational Outlook Handbook, published by the US Department of Labor Bureau of Labor Standards (BLS), provides information about specific jobs including median annual pay, working conditions, and job outlook, among other things. According to the Bureau, job growth for biological scientists grew more than 20% through 2018 and is expected to increase by 36% through 2020, much faster than the average for all occupations. Likewise, physicians and surgeons are experiencing job growth of 24%.
Whether you intend to build a career in private practice, on staff at hospitals and clinics, or as an instructor and researcher, Florida Tech can provide excellent medical school preparation.
English Language Requirements
Certify your English proficiency with the Duolingo English Test! The DET is a convenient, fast, and affordable online English test accepted by over 4,000 universities (like this one) around the world.