BSc in
BS in Genomics And Molecular Genetics
Florida Institute of Technology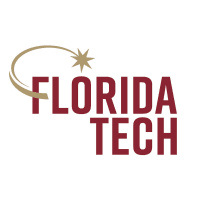 Curriculum
Participate in Cutting-Edge Faculty-Led Research
The Biology department has an active faculty who involve students directly in research and internships at the start of their freshman year. Florida Tech faculty quickly integrate students into their research groups, which in turn means students can identify their area of specialty early on in their college careers. Such research often results in scientific journal publications and research exchanges with other universities involved in genomics and molecular genetics.
Professors may also invite students to take part in faculty research teams. These projects allow students to participate in high-level research opportunities while still being undergraduates. As research assistants, students work on real-life problems like antibiotic-resistant bacteria, cures for cancer, crime-scene analysis, and agriculture in space.
The professors in the molecular biology department conduct diverse research projects including:
Infrared imaging systems of pit vipers, pythons, and boas
Toxicology of marine animals
Molecular mechanisms underlying sperm-egg fusion
Diseases such as Alzheimer's cardiovascular and other diseases associated with cellular stress
Plant communication
Molecular targets for the development of novel antibiotics and pharmaceuticals
Plant metabolomics
The curriculum culminates in a senior laboratory experience. This program consists of 15 to 20 hours a week of hands-on laboratory time, where students gain experience using the current tools and techniques used by molecular biology researchers.
Curriculum
The Bachelor of Science in Genomics and Molecular Genetics focuses on coursework and practical training to prepare students for graduate studies or entry-level positions in tomorrow's biotechnology workforce. The program provides students with access to modern genetic, genomic, cellular, and molecular approaches to the study of biology. In addition to the relevant coursework in biology, the program features a solid foundation in chemistry, biochemistry, physics, and mathematics. Students are encouraged to seek out individual research experiences with departmental faculty for course credit. The final year focuses on an open-lab experience to empower students as independent thinkers with the technical and troubleshooting skills in demand in academic and government research labs, and pharmaceutical and biotechnology companies.
Research opportunities include antimicrobial development, the effects of climate change on the molecular biology of marine organisms, the molecular biology of fertilization, aging, marine toxicology, protein-folding disorders, chemical communication in bacterial populations, and other areas This degree is eligible for the fast track program, allowing students to complete a bachelor's degree in biology and a master's degree in biotechnology in five years.
Freshman Year
Fall (16 credit hours)
BIO 1010 Biological Discovery 1
BIO 1030 Introduction to Biotechnology
CHM 1101 General Chemistry 1
COM 1101 Composition and Rhetoric
FYE 1000 University Experience
MTH 1001 Calculus 1 orMTH 1010 Honors Calculus 1
Spring (15 credit hours)
BIO 1020 Biological Discovery 2
BIO 1040 Introduction to Biodiversity and Physiology
CHM 1102 General Chemistry 2
COM 1102 Writing About Literature
MTH 1002 Calculus 2 or MTH 1020 Honors Calculus 2
Sophomore Year
Fall (17 credit hours)
BIO 2110 General Genetics
CHM 2001 Organic Chemistry 1
CHM 2011 Organic Chemistry Laboratory 1
PHY 1001 Physics 1
PHY 2091 Physics Laboratory 1
Select the first HUM Core Course:
HUM 2051 Civilization 1: Ancient Through Medieval
HUM 2141 World Art History 1: Pre-History to Early Global Awareness
HUM 2211 British Literature and Culture
HUM 2212 British and American Literature 1
HUM 2331 American History: Pre-Columbian to Civil War Era
HUM 2551 Survey of Ancient and Medieval Philosophy
Spring (17 credit hours)
CHM 2002 Organic Chemistry 2
CHM 2012 Organic Chemistry Laboratory 2
MAR 2801 Biometry
PHY 2002 Physics 2
PHY 2092 Physics Laboratory 2
Select the second HUM Core Course:
HUM 2052 Civilization 2: Renaissance Through Modern
HUM 2142 World Art History 2: Early Modern to Post-Colonial
HUM 2212 British and American Literature 1 (may not be repeated for credit)
HUM 2213 British and American Literature 2
HUM 2332 American History: From Reconstruction to the Present
HUM 2552 Survey of Modern and Contemporary Philosophy
Junior Year
Fall (16 credit hours)
BIO 4010 Biochemistry 1
BIO 4301 Cell Biology
COM 2223 Scientific and Technical Communication or COM 2370 Speech
Humanities Elective (HU) 3000-level or higher recommended Credit Hours: 3
Restricted Elective (BIO, CHM, ENS, ISC, OCN, PSY) Credit Hours: 3
Spring (16 credit hours)
BIO 4101 Molecular Biology
BIO 4110 Biochemistry 2
Free Elective Credit Hours: 3
Social Science Elective Credit Hours: 3
Technical Elective (AEE, AHF, AVS, BCM, BIO, BME, CHE, CHM, CIS, CON, CSE, CVE, ECE, ENS, ISC, MEE, MET, MTH, OCE, OCN, ORP, PHY, PSY, SPC, SPS, SWE, SYS) Credit Hours: 3
Senior Year
Fall (15 credit hours)
BIO 4120 Genetic Engineering Techniques (Q)
Liberal Arts Elective (LA) Credit Hours: 3
Restricted Electives (BIO, CHM, ENS, ISC, OCN, PSY) Credit Hours: 8
Spring (17 credit hours)
BIO 4102 Advanced Molecular Biology
BIO 4130 Nucleic Acid Analysis (Q)
Liberal Arts Elective Credit Hours: 3
Restricted Elective (BIO, CHM, ENS, ISC, OCN, PSY) Credit Hours: 4
Technical Elective (AEE, AHF, AVS, BCM, BIO, BME, CHE, CHM, CIS, CON, CSE, CVE, ECE, ENS, ISC, MEE, MET, MTH, OCE, OCN, ORP, PHY, PSY, SPC, SPS, SWE, SYS) Credit Hours: 3
Total Credits Required: 129
Career Opportunities
How Will a BS in Genomics and Molecular Genetics Prepare Me for the Future?
At Florida Tech, molecular genetics and genomics research is an integrated, high-tech, and thorough study program that prepares students for a research-based career in academia, pharmaceutical development, and biotechnology.
Career Outlook
Employers consistently recruit Florida Tech students for internships and employment. Graduates are well-prepared for entry-level positions as research scientists in a variety of industries including healthcare, pharmaceutical development, forensic science, biotechnology, genetics, food science, and bioengineering.
The Occupational Outlook Handbook, published by the US Department of Labor's Bureau of Labor Standards (BLS), provides information about specific jobs including median annual pay, working conditions, and job outlook, among other things. According to the Bureau, employment in biology fields is expected to grow as much as 20% through 2018, while genetics and genomics career fields are expected to grow a whopping 29% through 2024.
English Language Requirements
Certify your English proficiency with the Duolingo English Test! The DET is a convenient, fast, and affordable online English test accepted by over 4,000 universities (like this one) around the world.