PhD in
DPsych in Counselling Psychology
Glasgow Caledonian University - The School of Health and Life Sciences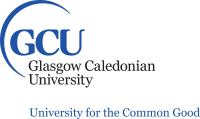 Curriculum
What you will study
DPsych covers Psychotherapeutic Competencies and Skills; Critical Enquiry in Counselling Psychology; Advanced Research Methods and Dissertation; and Personal and Professional Development in modules ranging from 15 to 60 credits.
To reach the award of D.Psych, you much achieve a total of 540 credits. Early exits points are available at PgCert in Psychological Counselling (60 credits); PgDip in Psychological Counselling (120 credits); and MSc in Psychological Counselling (180 Credits) levels.
Programme delivery
The D.Psych programme is delivered over three years full-time and up to 7 years part-time. Trimester attendance for teaching is over two days per week (Thursdays and Friday) full-time and one day per week, part-time. In subsequent years attendance is on Fridays only, supplemented by several intensive teaching weeks.
Placement experience of at least 450 hours of supervised clinical practice must be gained during the programme and placement practice is on-going year-round. Full-time students are expected to undertake placement activities over two days per week (outside the timetabled academic days), developing a range of related skills in addition to direct client work. Students are responsible for securing placements, although the programme provides considerable support and opportunities towards this.
Scholarships and Funding
Scholarships
We provide high-quality education for a fair price; as the University for the Common Good, we are committed to offering accessible higher education for talented students by keeping our tuition fees low and providing a generous scholarship package of over £2.5 million per year.
If you have any questions or inquiries regarding scholarships available for 2018/19, please feel free to contact the student inquiries team.
English Language Requirements
Certify your English proficiency with the Duolingo English Test! The DET is a convenient, fast, and affordable online English test accepted by over 4,000 universities (like this one) around the world.