PhD in
Dpsych in Sports and Exercise Psychology
Glasgow Caledonian University - The School of Health and Life Sciences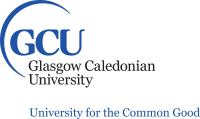 Introduction
Sport and exercise psychology is a relatively new and increasingly popular area of applied psychology within the UK.
The DPsych Sport and Exercise Psychology is the only programme of its kind in Scotland, with a strong focus on developing outstanding therapeutic skills, inter-disciplinary learning, teaching, and research.
Sport and exercise psychologists work in all areas of sport and exercise provision, especially professional and Olympic sports and increasing physical activity and exercise participation amongst the general population.
They represent a trusted and dependable structure within sports science provision at local, national and Olympic-level sport and across structures in professional football, rugby, golf and the national sports institutes (Scotland, Northern Ireland, Wales, and England).
Sport and exercise psychologists draw upon psychological theory and research, applying them to prevent illness and injury, to promote the highest standards of performance and well-being, and increase exercise participation and motivation for all.
International student start dates
For new international students, orientation events start on 14 September 2018. This extra time is specifically designed to assist new international students in settling into the UK and GCU prior to the start of general student induction and teaching.
There will be a whole host of fun and informative activities taking place during this period, including campus and city tours, as well as welcome events where you can meet other international students.
Curriculum
What you will study
The DPsych in Sport and Exercise Psychology is currently subject to approval by the Health and Care Professions Council (HCPC) and the British Psychological Society (BPS).
Subject approval by the HCPC, students who successfully complete the DPsych in Sport and Exercise Psychology will be eligible to apply to the HCPC for registration as a Sport and Exercise Psychologist.
Scholarships and Funding
Scholarships
We provide high-quality education for a fair price; as the University for the Common Good, we are committed to offering accessible higher education for talented students by keeping our tuition fees low and providing a generous scholarship package of over £2.5 million per year.
If you have any questions or inquiries regarding scholarships available for 2018/19, please feel free to contact the student inquiries team.
English Language Requirements
Certify your English proficiency with the Duolingo English Test! The DET is a convenient, fast, and affordable online English test accepted by over 4,000 universities (like this one) around the world.