MSc in
MSc in Physiotherapy
Glasgow Caledonian University - The School of Health and Life Sciences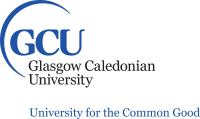 Introduction
Learn in state-of-the-art facilities, study the latest in clinical research and get leading-edge training in our MSc Physiotherapy programme. GCU collaborates with industry to bring a cutting-edge course of study to physiotherapists seeking to advance their careers. The programme is delivered by practicing experts, specialists, and academics – and informed by the latest developments in the field.
You'll hone your skills in a friendly, open and diverse environment – where we're focused on advancing your career and committed to global engagement, social responsibility and serving the common good. Get a world-class education that takes a cross-functional approach, with contributions from the fields of nursing, podiatry, occupational therapy and radiography as well as physiotherapy, and modules taught by guest experts and experienced academic staff across GCU's School of Health and Life Sciences.
Drawing on our close relationship with industry, your programme includes a wide range of teaching methods to help you advance in your career – including problem-solving activities, case studies, practice-based learning, peer support and blended learning using GCULearn, our high-tech virtual environment.
Graduate prospects
You might broaden the scope of your current work – or launch a new career as a clinical specialist, consultant, researcher or private practitioner. Whichever path you choose, your MSc Physiotherapy will give you the skills and qualifications you need to succeed. Our alumni are competing for roles in the private, public and third sectors, within the UK and abroad.
International student start dates
For new international students, orientation events start on 14 September 2018. This extra time is specifically designed to assist new international students in settling into the UK and GCU prior to the start of general student induction and teaching.
There will be a whole host of fun and informative activities taking place during this period, including campus and city tours, as well as welcome events where you can meet other international students.
Assessment methods
We use a wide range of learning and teaching methods to ensure that you have both the necessary knowledge and understanding of business and management and a portfolio of intellectual and personal skills.
Each module on the programme uses its own learning, teaching and assessment strategy to achieve learning objectives. Assessment methods vary between modules and may include unseen examinations, class tests, essays, management reports, case studies, presentations, and group work.
Teaching methods
The learning and teaching methods we use to ensure that our programme is both vocationally relevant and academically challenging. Our approach is student-centered, practical, participative and relevant to the needs of employers.
We've moved away from the traditional teacher-centric learning to a more independent learning approach, where you are encouraged to develop critical thinking skills.
Curriculum
What you will study
Advancing Practice (1 and 2); Evaluating Evidence to Develop Research and Inform Practice; Advanced Leadership for Health and Social Care Practitioners; and Dissertation.
Scholarships and Funding

Scholarships
We provide high-quality education for a fair price; as the University for the Common Good, we are committed to offering accessible higher education for talented students by keeping our tuition fees low and providing a generous scholarship package of over £2.5 million per year.
If you have any questions or inquiries regarding scholarships available for 2018/19, please feel free to contact the student inquiries team.
English Language Requirements
Certify your English proficiency with the Duolingo English Test! The DET is a convenient, fast, and affordable online English test accepted by over 4,000 universities (like this one) around the world.