MSc in
Dual Degree: BSHS in Clinical Research Administration/MSHS in Clinical and Translational Research
George Washington University - School of Medicine and Health Sciences Online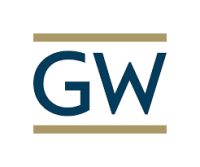 Introduction
The dual BSHS in Clinical Research Administration / MSHS in Clinical and Translational Research from the George Washington University allows you to obtain your bachelor's degree, and then move directly into a master's degree at an accelerated pace so you can make an impact faster. You'll also save money because the nine credit hours of graduate coursework that are part of the MSHS program will be charged at the undergraduate tuition rate.
You can complete the program in four to five years, and then pursue employment in high-paying careers conducting and leading clinical studies, writing grant proposals, designing study protocols, and managing/supporting clinical trials for the development of new medicines, biologics, and medical devices.
As part of the BSHS in Clinical Research Administration, completion of the degree will substitute for 1,500 hours of professional experience, which counts towards the requirements for several certifications through the Association of Clinical Research Professionals (ACRP). You might also satisfy one year of the work experience requirement for the Certified Clinical Research Professional (CCRP®) certification through the Society of Clinical Research Associates (SOCRA).
GW is ranked #19 on the Best Online Bachelor's Programs, according to U.S. News & World Report. Plus, George Washington University is an Institutional Member of the Consortium of Academic Programs in Clinical Research (CoAPCR), which ensures a high-quality education.