Certificate in
Graduate Certificate in Health Care Quality
George Washington University - School of Medicine and Health Sciences Online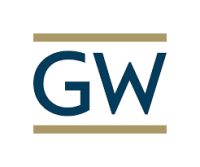 Introduction
The George Washington University's (GW) Online Graduate Certificate in Health Care Quality is a fully online, 18 credit-hour graduate certificate program built on an interdisciplinary, practice-based curriculum and developed to prepare you for a leadership role in quality-based healthcare.
Created in partnership with the National Committee for Quality Assurance (NCQA), you'll be prepared with the evidence-based training necessary to meet the rising global need for quality and patient safety specialists. Upon completion of the online certificate program, you'll have the opportunity to transfer all 18 credits to GWs online Masters in Health Care Quality program.
Program Outcomes
Designed to support excellence in quality improvement and patient safety leadership, GWs online Graduate Certificate in Health Care Quality equips you with a survey of practical knowledge and skills necessary to affect health care quality and patient safety within the healthcare setting. This program will give you the experience and confidence to:
Analyze the structure and organization of the U.S. healthcare system.
Implement quality and patient safety initiatives.
Understand political and environmental influences on healthcare.
Apply patient safety theories, models, and methods to healthcare quality and safety improvement.