MSc in
MSHS in Health Care Quality
George Washington University - School of Medicine and Health Sciences Online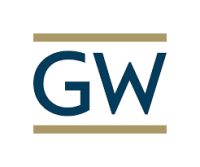 Introduction
Program Description
The George Washington University's (GW) School of Medicine and Health Sciences offers two online graduate programs in Health Care Quality: a Master of Science in Health Sciences (MSHS), and a Graduate Certificate.
Both online programs prepare students to lead the design, development, implementation, and evaluation of health care quality and patient safety initiatives. Students will gain the skills and knowledge needed for success in quality and patient-safety leadership, management and research positions within health care organizations or policy agencies.
Program Highlights
Global Perspective: Gain multi-faceted skills needed in today's local markets and abroad.
Extensive Networking Opportunities: Through online connections with our expert faculty, students gain access to the vast resources for health care and quality from the heart of policy in Washington, D.C.
Practitioner Faculty: Learn from a faculty of industry practitioners and executive officials from across the health care field.
Rigorous Curriculum: Focus on implementing quality and patient safety improvement initiatives; facilitating organizational change toward a quality-focused culture; translating national quality expectations into daily operations; evaluating processes and tools to measure, analyze, and interpret quality improvement data; and utilizing information technology systems to support quality assurance.
Learning Environment of Excellence: Complete your two-year degree while learning the latest educational methods and technology to cultivate in scholarship, quality improvement, patient safety leadership, and organizational change.
GW's online Master of Science in Health Sciences (MSHS) in Health Care Quality program consists of 36 credit hours and can be completed in two years. The graduate certificate program consists of 18 credit hours and can be completed in two years.