Bachelor in
Bachelor of Dental Surgery
International Medical University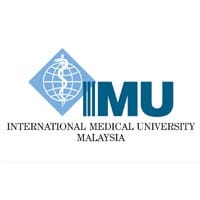 Scholarships
Explore scholarship opportunities to help fund your studies
Introduction
Oral health is a window into your health. In fact, researchers have discovered that an unhealthy mouth (especially the gums) may increase the risk of serious health problems such as heart disease, stroke, diabetic complications and preterm labour. Hence, the care that dentists provide greatly improves the quality of patients' lives.
Besides filling and pulling out teeth, the dentists' tasks include restoring function to badly decayed, broken or infected teeth, replacing missing teeth with dentures, bridges or implant-supported prostheses, treatment of oral diseases such as inflammatory diseases of gum and supporting tissues, destructive diseases such as cancer of the oral tissues, and the aligning and straightening of teeth.
As our smiles are a reflection of our emotional wellbeing, dentists also serve to enhance patients' confidence and self-esteem. Dentistry is a challenging career choice. However, as dentists are generally not required to be on call or make house calls, dentists have an easier task of juggling career, family and personal priorities.
The IMU Dentistry programme offers a choice of 2 tracks. Students can opt to undertake the entire 5-year Bachelor of Dental Surgery (BDS) degree in IMU or spend the initial years in IMU and then transfer to reputable universities abroad. For the latter option, students will receive the degree from the respective partner university.