Master in
International Master's Degree in Oral Surgery (IMOS)
International University of Catalonia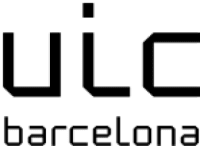 Introduction
Upon completion of the programme, students should be able to deal with highly complicated cases both in terms of surgery and implantology. With this objective in mind, students will receive a high-quality education both at a theoretical and practical level, as well as in the area of research. In the field of implantology, not only will the students look at surgery, they will also receive training in the areas of case planning, guided prosthodontic surgery and rehabilitation.
Academic accreditation
An International Master's degree in Oral Surgery: 180 ECTS
Curriculum
International Master's Degree in Oral Surgery (IMOS) focuses on oral surgery techniques. IMOS provides students with basic and advanced surgery skills in oral surgery. The aim of this programme is to be a comprehensive complement for dentists focused on oral surgery. After graduating from IMOS, students should be able to manage complex oral surgery and clinical cases of implantology. IMOS students will receive a high level of THEORETICAL and practical training in the diagnosis, treatment planning, and surgical management of oral surgical pathology over the three consecutive years. They will also achieve advanced research skills. In the field of implant dentistry, IMOS will not only cover surgical aspects, but also pre-surgical planning, prosthetic guided surgery, and rehabilitation.
Material
In order to join the Master's course students must bring the following equipment with them:
1. General Instrumental:
SLR digital camera with flash override
Game of mirrors and contrastador (black background) for intraoral photography.
Laptop.
Safety glasses.
Optional: Magnification.
To access the CUO every student will be expected to wear a protective face screen and use total protection goggles, except if they are wearing prescription glasses or magnifying loupes, in which case the total protection glasses will not be necessary.
2. Surgical Instruments:
Scalpel handle No. 7 (16cm) for 10 to 15 sheets
Clips gillis (1 with teeth, 1 without teeth)
Adson Forceps (1 with teeth, 1 without teeth)
Separators Farabeuf
1 Langenbeck separator
1 Separator minesota
Abrebocas rubber wedges (medium and large)
Periosteal howard (one wide and one narrow)
Needle Holder 15cm tungsten tip
Mosquito Forceps (with teeth and toothless)
Curved Mayo scissors 1
1 dissecting scissors 14cm Metzembaum
1 legra two small sides
One middle two sides curette
1 straight punch small
1 straight punch medium
1 set of winters pointy
1 set of lifters pott
Field clamps 4
Allis forceps 1
1 dental mirror
1 syringe of anesthesia Uniject
1 tongue depressor
1 clamp gouge angled 15 cm
1 periodontal probe
Surgical cassette
3. Instrumental Prostheses:
Lecron.
Electric wax spatula.
Great appetizer.
Small appetizer.
6 or more complete sets of natural teeth (incisors, canines, premolars and molar).
3 Sets exploration: 2 mirrors, 1 clamp, 1 exploration and periodontal probe.
Hammer sacapuentes Antoghyr manually.
Cement spatula.
Spatula retraction cord, Brand ROEKO, Ref. 520 001.
Spatula composite.
Spatula wax.
Glass tile.
Alginate cup and spatula.
Cup and spatula plaster.
Cup of gum resin.
Caliper. 3.17. 2 Syringes of anesthesia (Uniject).
Pliers Angle.
2 Mosquitos.
1 Koher.
Straight scissors.
Miller clamp.
Semi-adjustable articulator mark ARTEX (Option to purchase at the UIC Barcelona). 3.24. Rotary Material: Turbine, adapter, handpiece, handpiece, micromotor,instrument box (Hu - Friendly DIN IMDIN Ref. 13).
Modeling wax.
Metal thickness meter (Ninstrom).
Set for waxed PK (Pk 1, 2, 3, 4 and 5).
Cutter.