BSc in
Bachelor's Degree in Physical Activity and Healthy Lifestyles
Instituto Politécnico de Santarém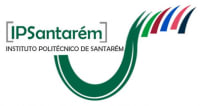 Scholarships
Explore scholarship opportunities to help fund your studies
Introduction
Duration: 3 Years
Benefits: Accommodation
Teaching given in Portuguese:
Fees*:
Application - 35€
Annual - €2500 (without accommodation), €3000 (with accommodation)
Use - 35€
*the following values will be subject to confirmation in due course
Goals:
Graduates in Physical Activity and Healthy Lifestyles acquire skills in knowledge to:
Promoting the practice of physical activity and improving the health of clients/practitioners;
Implement programs to promote physical activity and health in primary, secondary and tertiary areas;
Apply physical activity, lifestyle and behavioral change;
Working in the context of recreation and sport (in clubs, gyms, municipalities, companies, etc.); in the context of companies (at customers' workplaces); and in the context of assistance (at health centers, clinics, health clubs, insurance companies, etc.
Intervene in the initial phase of physical activity and lifestyle, in a personalized relationship or in a group, with the aim of achieving benefits in the health of clients/practitioners;
Develop, implement and intervene in health promotion programs, with physical activity and lifestyle, informing the client(s) or the director of the program or organization;
Intervene in research, research, development and dissemination of knowledge in the area related to physical activity and lifestyle.
Professional Opportunities:
Promoter of Physical Activity and Healthy Lifestyles / Lifestyle Coach;
Physical Activity and Healthy Lifestyles Consultant;
Entrepreneur/Manager of Projects and Organizations of Physical Activity and Healthy Lifestyles;
Researcher of Physical Activity and Healthy Lifestyles;