Master in
Master of Public Health Management (MPH) – Nutrition and Dietetics
James Lind Institute - Switzerland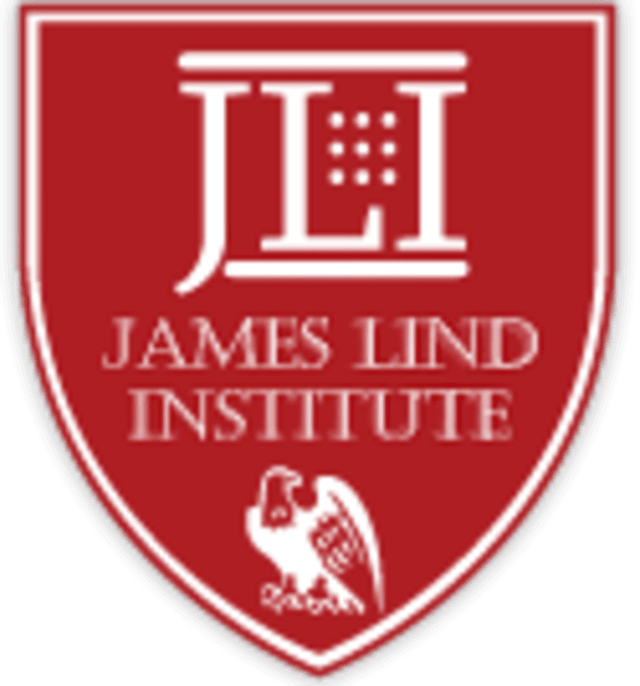 Curriculum
The Master of Public Health (MPH) - Nutrition and Dietetics program has been designed with a very comprehensive curriculum to ensure that you develop strong knowledge and skills in the practice of Public Health with a special focus on Nutrition and Dietetics.
It is an intensive program and comprises of 138 ECTS credits to be completed within a duration of 18 to 24 months.
You will first complete the core MPH courses (90 ECTS credits), followed by your specialization in Nutrition and Dietetics (48 ECTS credits).
You will study through the completion of self-paced courses via audiovisual content, interactive documents, videos, podcasts, and other multimedia content as may be applicable. Other interactions include online live classes, discussions with fellow students, faculty, and mentors via study portal, email, etc.
Coursework:
Each course is followed by an examination and assignment. You will need to pass the exam to proceed to the next course. Our faculty may also assess you based on your involvement in debates, discussions, and research.
Project & Project reports:
After core MPH courses: Project Report 1 (10,000 words)
After specialization courses: Project Report 2 (10,000 words)
Projects will be undertaken under the guidance of your faculty and mentor. They can be an individual project or a team project.
This program is also available as a Dual Degree Option. This allows you to earn 2 master's degrees with minimal additional cost and effort. In the dual degree program, you will complete an additional 48 ECTS Credits through online learning at International Telematic University UNINETTUNO, Rome, Italy (Università Telematica Internazionale UniNettuno 'UTIU'). Upon completion, you will be awarded a Master of Science in Public Health Management degree by the university.
Therefore, upon completion of your dual degree program you will have earned the following degrees:
MPH - Nutrition and Dietetics (From James Lind Institute, Switzerland); &
M.Sc in Public Health Management (From International Telematic University UNINETTUNO, Rome, Italy)
An additional fee applies for the dual degree option is mentioned on our website.
Admissions
Usually, a bachelor's degree or an equivalent recognized academic title is required for applying. If you do not have one, contact us to discuss your case. A full list of eligibility criteria is available on our website here.
English proficiency test scores (TOEFL, IELTS, PTE, or equivalent) taken within the last 2 years may be required. You may be exempt if you are a native English speaker if you have completed your schooling/prior degree in the English language, or you have worked for at least two years in a setting where English is the primary language used.
Our application is very simple:
Step 1: Complete the application form
Step 2: Ensure any documents requested are submitted
Step 3: Pay the fee if the application is approved
Copy of highest qualification (e.g. degree certificate)
Copy of transcripts/marks sheets
Proof of identity/citizenship e.g. copy of passport or national ID card
Scanned passport size photo
English language test results (if applicable)
Career Opportunities
Outcomes
The MPH in Nutrition and Dietetics program at JLI has been developed to prepare students to enhance their understanding of nutrition and diet-related aspects of public health. This program utilizes techniques and methodologies for learners to assume roles within the broader public health setting with a focus on community and population health. The roles that are open to aspirants are within the food industry, community healthcare organizations, public healthcare set-ups, media, academia, governments, and non-governmental organizations. Students are expected to develop broad and deep knowledge and skills to advise patients, the general population, and policymakers on effective ways to combat the challenges related to nutrition and diet. Students also are exposed to skills that help them find medical roles within tertiary healthcare set-ups to support medical nutrition as part of treatment regimens for patients as part of their care for lifestyle-related diseases, cancer, allergies, etc.
This intense program also equips students to assume roles that are involved in healthcare access with a focus on education and awareness. Areas such as consulting, patient advocacy, access to care, policy development, and community education and awareness are strong focus areas in this domain.
Job Outlook
Excellent. The job market for nutrition and diet-related jobs continues to grow at a much higher rate than the market average. According to the US Bureau of Labor Statistics, the job growth for roles related to nutrition is 11% which is faster than the average for all occupations. Most roles are within areas such as obesity, diabetes, cancer, and other health conditions.
Career Opportunities
After completing the MPH in Nutrition in Dietetics, students become eligible for several key roles such as
Health and Diet Advisor
Community Health Manager
Regulatory Inspector
Food Labelling Expert
Food Technologist
Health Promotion Expert
Population Health Promotion Officer
Food Hygienist
Food Sales Personnel
Nutrition Consultant
Food Product Manager
Sports Food Expert
Diet Counsellor
Introduction
JLI is an international educational institution with its main campus in Switzerland. We prepare our students for careers in public health, health administration, pharmaceutical sciences, clinical research, clinical sciences, agriculture, and business management.
With students from over 80 countries and over 5000 alumni across the globe, our growing global community is a testament to the excellent education and skill-building of students at JLI. We offer our students a flexible self-paced learning environment that can be customized to each student's individual needs. Our faculty is a mix of experts in academia and industry so that students are exposed to both theoretical and practical aspects of their areas of study.
Our mission
To provide superior education to our students through comprehensive and integrated academic courses enhanced by technology, a concerted interdisciplinary approach with global reach, embracing research, scholarly pursuits, and relevant industry participation.
Our vision
Our vision is that James Lind Institute (JLI) will be the resource of choice for higher skills education and, revolutionary learning. JLI will be an essential contributor to quality education that meets the demands of the growing industry. We will demonstrate a concerted, technology-driven, and interdisciplinary approach to education and training for upcoming professionals in various industries. We envision JLI as a place in academia where talent and Industry come closer for mutual constructive efforts.
Our values
Career-oriented learning is at the center of all we extend ourselves to achieve.
We incessantly improve the learning experience and its relevance to those we serve through innovation, nimbleness, and developing a path of career security.
Our learning approaches are governed by the highest degree of ethics, integrity, and social responsibility exhibited through transparency, openness, trust, and dependability.
We at JLI have a never-ending approach to exceeding expectations for quality and service in all that we do. Shaping the career of our students is at the center of all we do. For achieving this, all potential means are explored ranging from mentoring to presentation and referencing before the relevant industry.
We value all our students and invest in their personal and professional growth and development, and assist them in their career path from basic needs to self-actualization.
We plan prudently for our students by monitoring the key changes in the industry and taking appropriate actions that prepare them ahead of time to meet future challenges.
Why enroll at the James Lind Institute (JLI)
Why James Lind Institute (JLI) Online Programs are the Finest?
Curriculum's prepared and reviewed by experienced industry professionals.
User-friendly, easy-to-use online Virtual Campus.
24/7 access to training material and flexible study times.
Experienced mentor for each individual student.
Online submission of assignments/project work.
Online tests.
CV preparation guidance with dummy interview sessions.
Ongoing performance evaluation with feedback.
Access to online discussions on the Virtual Campus.
Role-plays for required topics.
Access to Journal Clubs.
Live chat support throughout the program for technical assistance.
Continuous career counseling and support.
Tutorship Opportunities for outstanding students and alumni.
Dedicated 'Student Success Team' for placement support and guidance.
Students originating from 80 countries covering 5 continents.
ISO 9001:2015 Certified Institute with internationally accepted online programs.
Guaranteed freelancing opportunities, especially for people, admitted to medical writing training programs.
Added Advantages of JLI e-Learning Programs
Process of admission – Very simple. You just need to create an account, fill in the online form, and submit it.
Program fee – Very reasonable. You can use the Online Fee Calculator to see how much will be applicable to you.
Program duration – Optimal. Almost all JLI programs are covered for a period of 6-8 months
Additional expenses – None. Only the tuition fee.
Study material – Completely interactive with audio-visual lectures, slide presentations, videos, podcasts, and added learning materials for each lesson.
Mentor support – Quick responses to all queries in the Virtual Campus.
Flexibility in learning – Learning is self-paced and students have unlimited 24/7 access to all study materials in the Virtual Campus. All you need is an internet connection.
Overall quality – Very High. Since it is an ISO 9001:2008 affirmed training institute, accredited by IAO, and a training initiative of a contract research organization, all of the programs conducted by JLI have global acceptance and high quality. The backgrounds of our students are diverse, and they come from more than 40 countries across the globe.
Interactivity – Highly interactive through the interactive study material and our online discussion forums.
Online teaching approach
The training approach we implement aims to identify the specific training needs and career aspirations of each individual. Based on this understanding the most efficient personalized mentoring solution is put in place so that the individual can make the most out of the training program.
We firmly believe in the notion that every person has their own strengths, and they can be harnessed through the correct learning platform and approach. The students at JLI are fully aware that self-knowledge holds equal importance to academic knowledge.
We believe that the internet is the most powerful learning tool in the world, which is why we use it to bring knowledge to our students.
Statistics tell us that globally there are about 1,668,870,408 users of the internet today and this number continues to grow.
Today's generation wants instant access to everything, whenever they want it and wherever they want it. The same is true for training and education. Students and working professionals want training on the go and JLI uses the power of the internet to enable them to do so efficiently and to eliminate all the barriers along the way.
At JLI, we use the internet to maximize the learning efficiency in a modern setting, while at the same time providing students with all the knowledge they need to make it into the pharmaceutical / clinical research/healthcare industry.
JLI employs a great number of highly qualified professionals from the industry as mentors for the students in order to provide them with real industry perspectives. This helps our aspiring professionals reach an interface with the industry itself. Mentorship provides a lot of advice with regard to training and career planning.
JLI students are urged to take part in the state-of-the-art Online Campus Tutoring Center, or OCTC, which has been created for effective information sharing between the students and the faculty.
We believe in preparing our students for real-life situations through firsthand experiences, by implementing mock sessions via our efficient online training platforms.