PhD in
Psy.D. in Clinical and School Psychology
James Madison University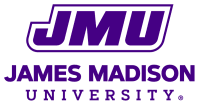 Introduction
JMU's oldest doctoral program, the clinical and school psychology program produces leading professional psychologists who are broadly trained in the science and practice of psychology.
The mission of the clinical and school psychology (Psy.D.) doctoral program is to produce leading professional psychologists who are broadly trained in the science and practice of psychology, actively self-reflective, and optimally prepared to work in a wide variety of settings with a diverse clientele and demonstrably committed to an ethic of personal responsibility, social awareness, and global engagement.
Combined-Integrated training is an innovative concept that merges the traditional professional areas of clinical, counseling, and school psychology into a generalist approach that provides students with a broad foundation from which to operate. A generalist orientation opens up pathways to draw from each of the three practice areas in a manner that is complementary and synergistic. The rationale for C-I training stems from the fact that there is a) tremendous overlap in the basic training of the three specialty areas of clinical, counseling, and school psychology; b) there is a need to define the core competencies of professional psychologists, and c) there are emerging trends for greater unity within the field.
In regards to training objectives, we work to graduate psychologists to serve as general practitioners, primary care providers, and health service psychologists who can:
Understand and integrate contributions and perspectives from three major areas of applied activity in our larger field (i.e., clinical, counseling, and school psychology);
Develop conceptualizations of human behavior that integrate biological, psychological, and social dimensions of analysis;
Integrate various theoretical perspectives into a coherent whole; and
Work effectively in an interprofessional context.
A limited number of full-time students are admitted each year. All students receive full-time teaching or graduate assistantship that includes tuition.
The clinical and school psychology (Psy.D.) doctoral program exhibits a strong commitment to diversity through:
A required course specific to multicultural issues
Multicultural/gender issues covered in coursework throughout the curriculum
Practical experiences with clients from a variety of cultures and backgrounds
Faculty with interests in international issues
Scholarships and Funding
Students typically receive graduate assistantships during each of the three years they are engaged in full-time coursework. These assistantships cover the cost of tuition and provide a stipend that helps offset the cost of housing, meals and other expenses. Additional information is on our website.
Curriculum
Students in this doctoral program earn a doctor of psychology (Psy.D.) degree. An individualized doctoral plan of study is developed for each student consisting of courses in psychological foundations as well as courses and field experiences in the required core curriculum. Academic progress is monitored throughout the program and feedback is provided to each student periodically.
Previous graduate coursework may be accepted to meet the psychological foundations' courses. A minimum of 59 credit hours of doctoral core courses, however, must be taken at JMU. All students must complete a 12-month internship and a scholarly dissertation. Internships must be approved by the American Psychological Association or meet the standards set forth by APA. In addition, students completing the doctoral dissertation will be required to pay an additional fee (approximately $55.00) for the electronic presentation of their research.
In addition to the foundational course work listed in the program handbook, the following are required courses that must be taken at JMU; any exceptions to this curriculum must be approved by the Core Faculty.
Required Courses
PSYC 668. Couple and Family Systems
PSYC 826. Advanced Seminar in Developmental Psychopathology
PSYC 852. Leadership, Consultation, and Supervision
PSYC 864. Processes of Psychotherapy
PSYC 865. Integrative Psychotherapy Across the Lifespan
PSYC 867. Advanced Diagnosis, Intervention, and Treatment Planning
PSYC 878. Doctoral Practicum
One additional clinical content course in assessment or intervention
PSYC 825. Doctoral Seminar in Professional Psychology
PSYC 881. Issues and Techniques in Research and Evaluation
PSYC 895. Doctoral Practicum in College Teaching
PSYC 900. Doctoral Dissertation
Program Outcome
Historically, most students who are admitted to this program finish within five years. All students are typically offered APA/CPA approved internships. 94% of graduates receive professional licenses. These data and further details are posted on our website.
Career Opportunities
Students graduating from the Doctoral Program serve in professional positions in a range of settings including, but not limited to, mental health clinics, child and family agencies, public schools, university-based counseling centers, hospitals, and university psychology departments. Graduates assume practitioner, administrative, consultation, and leadership positions, as well as training and supervisory roles. The program prepares students to meet the requirements for licensure as clinical psychologists and licensure/certification as school psychologists.