Bachelor in
Doctor of Medicine (MD)
Kursk State Medical University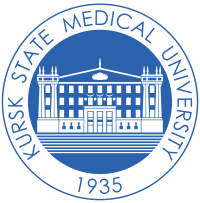 Introduction
The faculty was established in 1935. Since then more than 20,000 physicians have been trained by and graduated from the faculty. Among the faculty graduates of all years, there are 120 D.Sc. and more than 650 Ph.D. Many graduates have established new schools and original scientific trends. These are academicians of the Russian Academy of Medical Sciences V.N. Nikolaeva-Menshikova, V.S. Ryabtsev, Yu.K. Skripkin, V.G. Gostishev, corresponding –members of RAMS A.F. Bykovsky, V.L. Guryev, O.K. Skobelkin, G.Ye. Ostroverkhov.
Study Medicine in English Medium in one of the leading medical educational establishments in Russia. No 'premedical' coursework is required as the program of study provides an all-inclusive.

Duration of Study
6 Years

Two Intakes
September & February

Entry Level
A-Level (WAEC, NECO, IGCSE, IB), IB, Baccalaureat, WAEC, NECO, Higher Secondary School Certificate, Senior Secondary Education Certificate, National Senior Certificate, Matriculation.





Curriculum
This six-year full-time field of Master studies prepares the graduates for the profession of a doctor. It is completed with the degree of Doctor of General Medicine. In the course of the first two years, curriculum principally includes theoretical courses (Biochemistry, Anatomy, Histology, Physiology, etc.).
The 3rd year of studies comprises preclinical courses and is preparatory for the study of clinical courses. In the course of the 4th and 5th year, the student gradually passes through internships at the individual clinics and departments. The last year of studies is devoted to a pre-graduation practical training during which students work at clinics and departments under the supervision of experienced doctors. In the course of the studies students also complete nine weeks of a vocational practical training during which they gradually become acquainted with the management and running of health-care facilities and practical procedures.
Studies are completed with a rigorous state examination in five subjects.
The six-year General Medicine program has also been recognized in different countries in the world such as USA, Canada, and Malaysia, India, Thailand, Maldives, South Africa, Sri Lanka, Nigeria, etc.