Pre-Med in
Pre-University Program in Medicine and Science (Foundation In Science)
Kursk State Medical University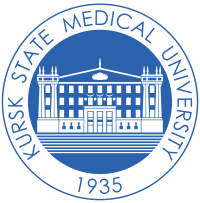 Introduction
Preparatory courses for the study of Medicine and Science take place in our Pre-University Centre is designed for the students holding O-level or any equivalent.
At the end of the program, the students will be awarded dual certificate, KSMU Pre-University & UK Diploma.
Our International Health Scholar program is customized to fit the learning objectives and goals of each student group.

Accommodation is provided in nearby student Hostel. Affordable Tuition Fee.

Why Choose KSMU?
The No.1 Russian medical school with over 80 years of teaching experiences
Effective small group learning methods
Internationally recognized by WHO, GMC, JPA, MMC & other International Medical Councils
6 years Medical Degree course conducted in English

About Us
Established in 1935 with more than 80 years of experiences in teaching medicine
Around 2,650 International students from over 50 countries around the world currently studying at the University

Requirements
SPM certificate – Minimum B in Biology, Physics, Chemistry, Additional Mathematics, and Mathematics
O-level qualification or A-level qualification (with low marks)
Or any equivalent
If have a grade of C or D in any subject, please do contact us for more information.

The students of the Faculty of Premedical Education have the same rights and obligations with access to similar facilities as the students of KSMU.
Curriculum
The subject to be studied in the pre-medicine English Medium:
The students will study:
biology (180 hours),
chemistry (180 hours),
mathematics (100 hours),
the Russian language (730 hours).
Rankings
1st University in Russia to offer medical programme fully in English medium
Rank 1st among the Medical Universities of Russia in the RUR World University Rankings 2018 & Forbes Rating 2018