Bachelor in
Bachelor in Kinesiology: Health & Fitness
Lewis-Clark State College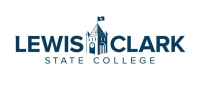 Introduction
The discipline of Kinesiology explores the art and science of human movement. In the Kinesiology program, students develop an appreciation of the human body and its tremendous potential, as well as an understanding of the relationship between positive lifestyle choices and long-term improvements in health and well-being. Students seeking a Bachelor's degree in Kinesiology will complete a program of study with coursework in one of four emphases:
Exercise Science and Health Occupations
Health and Fitness
Sport Studies
Coaching
This emphasis area prepares students for careers in wellness coaching and the fitness industry. Students will learn the knowledge and practical skills required to help individuals engage in healthy behavior practices in all components of wellness throughout their lifespan.
Career Opportunities
Graduates with a BA/BS in Kinesiology go on to obtain careers in a variety of fields:
Physical Education
Sport Management
Exercise and Health Psychology
Wellness Coaching
Athletic Training
Coaching
Recreation