PhD in
PhD Genomic and Molecular Medicine - Personalized Approaches to Childhood Health
LMU University – Faculty of Medicine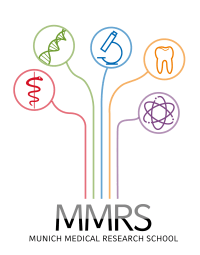 Introduction
Welcome to the Ph.D. program Genomic and Molecular Medicine – Personalized Approaches to Childhood Health (GMM). This international and interdisciplinary program is part of the Dr. von Hauner Children's Hospital and the Munich Medical Research School.
We offer talented students research and training opportunities in a wide range of topics, including genomics and the overall "omics"-approach to pediatric medicine, as well as aspects of immunology, epigenetics, and biochemistry.
The integration of a structured Ph.D. training program into clinical education is unique in Germany in the field of pediatrics and related disciplines. Therefore the Ph.D. program is primarily, but not exclusively, open to residents and fellows of various specialties focusing on the developing organism. Applicants from other disciplines who are interested in genomic and molecular medicine are also welcome.
Curriculum
In this section, you will find information about the courses offered to our Ph.D. students. These courses are also open to doctoral candidates from other programs within the MMRS.
Structure
The Ph.D. program has a duration of 3 to a maximum of 5 years. During this time, each student must acquire 180 ECTS. Curricular activities cover 30 ECTS and are divided into three modules:
17 ECTS: Method Courses
8 ECTS: Conferences & Retreats
5 ECTS: Transferable Skills
50% of the 30 ECTS are covered by compulsory courses, and 50% can be chosen individually.
The remaining credits are achieved within the scope of research work which includes writing the Ph.D. thesis in English (140 ECTS) and the oral thesis defense (10 ECTS).
Detailed information about the courses can be found on our website.