MSc in
MSc in Molecular Biology, Microbiology and Biotechnology
Lund University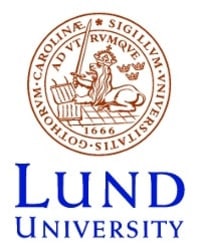 Introduction
Are you fascinated by bacteria, viruses and unicellular fungi, including their immense diversity? Knowledge of microbiology is of fundamental importance within a wide range of fields – including everything from medicine and food to geology and meteorology. There are consequently many different industries available to microbiologists in the labour market.
Both macroscopic life and element cycling are dependent on bacteria and unicellular fungi. Knowledge of microbiology is therefore important for all types of biology and for several other subject areas such as medicine, food, agriculture, technology, chemistry, geology and meteorology. During this Master's programme, you will learn, for example, how microorganisms are used to produce food, bulk chemicals and fine chemicals, including drugs. You will also obtain knowledge on how bacteria, viruses and unicellular fungi are used as powerful experimental systems in basic research and applied research.
Within the programme, you can specialise based on your preferences, in areas such as medical microbiology, biotechnology or cellular and molecular microbiology. The programme also provides extensive experimental experience and valuable knowledge in experimental design and analysing results. You will practice both oral and written presentations and obtain ample experience in working in groups. Teaching takes place on modern premises and in laboratories with advanced equipment.
The Master's programme has a high proportion of scheduled lessons, and the interaction with teaching staff and course assistants is relaxed. The programme is conducted in an international environment and has strong ties with research. All of the teaching staff are researchers, and as a result, the teaching is continuously adapted based on current research. The Department of Biology has several world-leading research teams and conducts both basic researches and applied research. The language of instruction is English.
Scholarships and Funding
Lund University Global Scholarship programme
The Lund University Global Scholarship programme is a merit-based and selective scholarship targeted at top academic students from countries outside the EU/EEA.
Swedish Institute Scholarships
The Swedish Institute offers scholarships to international students applying for studies in Sweden at the Master's level.
Country-specific scholarships and funding options
Lund University has agreements with scholarship organisations and funding bodies in different countries, which may allow applicants to apply for funding or scholarships in their home countries for their studies at Lund University.
External scholarships
Curriculum
The first semester includes two compulsory courses – one on methods in molecular biology and one on microbiology. The next semester includes another compulsory course on microbiology that provides specialised knowledge. For the final part of the spring semester, you could take elective courses on antibiotics or microscopy, or other elective courses.
During the second year, you could decide to study bioinformatics, for example, including both sequence analysis and programming in Python. The degree project is worth 30, 45 or 60 credits and is conducted in a research team or at a company. If you decide to do a degree project worth less than the maximum number of credits, you can do a second project or take additional theoretical courses. You can also do an internship, which can provide valuable professional contacts during the programme. Most of our students do their degree projects at the Faculty of Medicine, where in some cases you can also take biomedicine courses within the framework of this Master's programme.
Career Opportunities
After the Master's programme, you will be well-equipped and competitive in the labour market, especially within research-intensive industries such as biotech, pharmaceuticals and to some extent chemicals, as well as at organisations active in patents and environmental and health protection. Within molecular biology and product development, for example, you could work to produce valuable substances such as insulin. You could also focus on infectious diseases in order to prevent pandemics. Expertise in microbiology is also needed in the field of the environment – for instance, to modify bacteria for oil spill clean-up and recovery. The programme also provides a good foundation for third-cycle studies.