Master in
Master in Sports Medicine and Rehabilitation
Nazarbayev University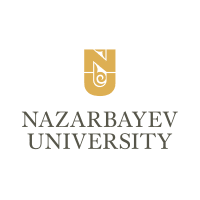 Introduction
The Master's program in Sports Medicine and Rehabilitation is a two-year degree that will equip the graduates with theoretical as well as hands-on knowledge in the said field. The program's focus on research will help the graduates to develop analytical skills, promoting excellence as well as innovation in healthcare practice. The long-term goal of this initiative is to promote the evidence-based practice of Sports Medicine and Rehabilitation in Kazakhstan.
The focus of the Master's program in Sports Medicine and Rehabilitation will be to deliver a curriculum that is compliant with international standards and trains health professionals in evidence-based practice. The program will, therefore, produce graduates who will be able to deliver services in diverse areas of Sports Medicine and Rehabilitation at par with international standards of care.
The Master's program in Sports Medicine and Rehabilitation is designed for those who have completed an undergraduate degree in clinical or basic science (with a minimum grade point average of 2.75 based on a 4.0 scale or equivalent).
The structure of the Master in Sports and Rehabilitation program is set out to begin with the basics of human body functions, including metabolism and nutrition, as it related to exercise and fitness. The program imparts knowledge about the mechanics of the human body during exercise and injury. Students will be stimulated to think about the application of this knowledge towards improving athletic performance and rehabilitating an injury.
General information
Campus: Astana, Kazakhstan
Language: English
Delivery mode: Full-time, on-campus
Duration: 2 years
School of Medicine
Nazarbayev University's School of Medicine (NUSOM) is the first school in Kazakhstan's history to offer all of its programs in English, following a U.S.-style curriculum by collaborating with expert medical clinicians and biomedical scientists recruited from the global healthcare network. NUSOM was created to enhance the quality of medical education in the Republic of Kazakhstan and generate a transformative healthcare system that meets the challenges of healthcare reform in Kazakhstan.
NUSOM's programs offer state-of-the-art technologies that transform our students into expert medical professionals. Candidates for the School of Medicine undergo a rigorous application process and are accepted at the discretion of the SOM admissions department.
Strategic partner
University of Pittsburgh School of Medicine, USA
Other strategic partners of Nazarbayev University
Duke University, Fuqua School of Business (USA)
The National University of Singapore, Lee Kuan Yew School of Public Policy (Singapore)
The University of Pennsylvania (USA)
The University of Cambridge (UK)
Colorado School of Mines (USA)
The University of Wisconsin-Madison (USA)
The Lawrence Berkeley National Laboratory (USA)
The Oak Ridge Associated Universities (USA)
Career Opportunities
The Sports and Rehabilitation program graduates will be eligible to enroll for a Ph.D. in Kazakhstan or abroad. Others will be able to work as:
Rehabilitation specialists
Physiotherapists
Sports team physicians
Fitness and strength coaches for professional sports
Physical Education teachers at high school and university levels
Army and military training and rehabilitation specialists
Private sports and gymnastics companies
Program Outcome
On successful completion of the program, graduates will be able to:
Apply knowledge of musculoskeletal physiology, metabolism, biomechanics, exercise physiology, injury prevention, psychology, and nutrition to Sports Medicine and Rehabilitation.
Apply this knowledge to design exercise regimes to achieve optimal athletic performance.
Strategize best methods for the rehabilitation of injuries.
Apply critical and analytical skills to research problems in Sports Medicine and Rehabilitation.
Analyze and communicate complex scientific information as it relates to Sports Medicine and Rehabilitation.
Conduct scientific research in full accordance with ethical and professional standards.