PhD in
Doctor of Physical Therapy
North Central College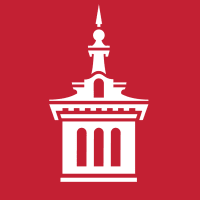 Introduction
Doctor of Physical Therapy (DPT) - Pending Approval
The North Central College School of Education and Health Sciences is currently developing a Doctor of Physical Therapy Program. Pending Commission on Accreditation in Physical Therapy Education approval, the Program will enroll its first cohort in January 2023 and graduate its first cohort in May 2025.
Why Choose North Central?
January Program Start, 28-month program: Use that Fall semester to finish courses, travel, work, and still graduate in May!
Built on two strong educational foundations: Liberal Arts and Movement Science.
Semi-Self-Paced and Personalized Approach to Learning: We do not all learn the same or have the same goals so why not be flexible!
Competency-Focused, Pass/No Pass: The focus is mastery of knowledge and skill acquisition to be an excellent clinician, educator, scholar, and leader, not grades!
Centered on Technology: Technology is an important part of healthcare practice; we embrace it!
Ideal Students
The program seeks to enroll students who embody the mission, vision, values, and commitment of the Program. As a physical therapy student, you will explore the clinical skills necessary for patient/client management and patient/client care in order to work in a clinical setting. You will apply evidence-based practice in the classroom to best prepare you for your physical therapy profession. Prospective students are individuals who:
Desire to serve society as an excellent physical therapist in the health care environment.
Embrace the idea of a liberal arts foundation as part of the DPT education to enhance their ability to serve society regardless of the physical therapy environment they plan to pursue employment in the future.
Welcome all types of diversity as an important aspect of becoming an excellent licensed physical therapist.
Understand or be willing to embrace the value of technology as part of the education and future health care practice.
Align with the mission of North Central College: We are a diverse community of learners dedicated to preparing students to be curious, engaged, ethical, and purposeful citizens and leaders in local, national, and global contexts.
Curriculum
The North Central College Doctor of Physical Therapy curriculum is a 7 semester, 112 credit program with 36 weeks of full-time clinical experiences spread across 28 months.
The North Central College Doctor of Physical Therapy Curriculum includes all the necessary information for a student to successfully pass their National Physical Therapy Exam and become a licensed physical therapist. But, we believe this goal is the minimum our students should achieve. By creating a unique curriculum designed to develop excellent clinicians, educators, scholars, and leaders prepared to serve society as movement system experts now and into the future, we envision our future students and alumni exceeding educational standards as they strive to achieve their personal and professional goals. Below are key components of our curriculum we believe are essential to the DPT education at North Central College.
Curricular Foundations
The curriculum of the DPT program is built on two primary foundations - the liberal arts and movement science. The liberal arts foundation informs who we are as people and professionals, providing us insight into self-reflection, critical thinking, communication, problem-solving, and appreciation of the lived experiences of others. The movement science foundation informs our understanding of physical therapy practice, providing us with the necessary knowledge in anatomy, kinesiology, neuroscience, physiology, imaging, nutrition, and biomechanics, to evaluate and treat our future patients and clients. Together the liberal arts and movement sciences provide the foundation needed to be excellent movement system experts prepared to serve society.
Integrated Curriculum
The curriculum of the DPT Program is highly integrated and built on the idea that if we teach physical therapy in a manner it is practiced, they will be better prepared to enter clinical practice in the future. We intentionally have designed our courses to mimic clinical practice, starting with the basics of communication and advancing through the components of physical therapy practice as practitioners do, learning about billing, scheduling, diagnosis, examination, and intervention, in the order and manner in which we would expect each to occur in clinical practice. We also connect the foundational movement sciences with the examination of the movement system to enhance student appreciation and understanding of the fundamentals of our profession. Fundamentals of a liberal arts education are integrated to develop critical thinking, problem-solving, strong communication skills, self-reflection, and a greater appreciation for the lived experiences of every individual they encounter. The integrated curriculum is divided into three phases, Foundational content, Clinical Practice, and Advanced Clinical Practice. Across these 3 phases, the curriculum is built on a series of 10 sequences of courses.
Technology
Technology is an important part of the healthcare practice. We use technology to communicate, collaborate, educate, evaluate, treat, and learn. For this reason, technology is also an important part of the learning experience in the DPT Program at North Central College. Each student will be provided a device upon entering the program that is pre-loaded with the software that will be utilized throughout the educational experience. Students are encouraged to use their technology to enhance their learning.
Semi-Self-Paced Approach to Learning
Not everyone learns at the same pace, using the same techniques, for all content areas. For this reason, the North Central College DPT Program has designed a curricular model that is semi-self-paced. Content that naturally could move into a packaged, online environment, such as definitions and facts, has been removed from the traditional lecture-style classroom environment and moved into a flexible, online environment. Information is presented using different modalities, allowing students choice in when and how they study this content. Time in class is reserved for active learning, critical thinking, problem-solving, and engaging with faculty and peers in a dynamic learning environment. This semi-self-paced approach to learning also allows for the flexibility some students need should they need to continue to work, provide care for others, or have other life experiences that are as equally or more important to them as their physical therapy education.
Schedule
The curricular schedule is designed to maximize the 28-month period while also providing students with the opportunity to maintain mental and physical health and well-being in what often can be a stressful time of life. Periods of traditional classroom learning are shorter, with the longest module being 9 weeks in length. These modules are intermixed with periods of self-paced learning, reflection, full-time clinical experiences, and vacation.
Competency-Focused, Pass/No Pass Approach
The mission of the DPT program is to develop excellent clinicians, scholars, educators, and leaders. The faculty of the DPT Program believe to do this, the emphasis should be on competency in skill acquisition and not the grade itself. The faculty want to focus on helping learners succeed at achieving their personal and professional goals by being explicit in what they believe is competence in a content area, and then focus on assessment on helping the learner achieve this goal.