Bachelor in
Degree in Cellular and Molecular Biology
NOVA School of Science and Technology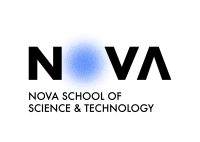 Scholarships
Explore scholarship opportunities to help fund your studies
Introduction
It encompasses a number of rapidly evolving scientific fields and allows students to keep up with the latest developments. It offers a strong and comprehensive experimental component, enabling students to acquire skills to respond to the challenges of modern biology, in the laboratory and in society.
The structure and curriculum of the Degree in Cellular and Molecular Biology (LBCM) are based on the following principles:
Biology is a science of rapid evolution, which requires continuous specialized training, capable of responding to the challenges of contemporary societies;
The cycle of studies is the starting point for vocational training or for a 2nd cycle in a wide range of areas of specialization.
Thus, the training objectives are framed in a structure that includes:
Core Curricular Units (UC), which provide adequate knowledge in complementary areas (Chemistry, Mathematics and Physics) and in the various aspects of Biology in a solid and integrated perspective (structure, function and evolution) of the different levels of biological organization;
Optional UC, whose objective is to provide flexibility and differentiation in the student's education;
a strong experimental component, fundamental in the formation of a modern biology student, allowing contact with the main techniques and facilitating the integration of concepts. Assessment is continuous, with constant monitoring in order to ensure an adequate assessment of learning according to the objectives.
On the other hand, LBCM students, taking advantage of the School's Curriculum Profile, enrich their training with important complementary skills for their future socio-professional integration.
LBCM has a Tutoring system whose main objective is to promote closer contact between teachers and students in order to allow pedagogical follow-up / counseling with a view to optimizing the academic path of students and their adequate integration into academic life in general.