Bachelor in
Bachelor in Physical Therapy - Pathway to D.P.T. (Dual Admission)
Nova Southeastern University Undergraduate Programs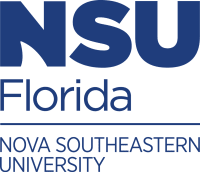 Scholarships
Explore scholarship opportunities to help fund your studies
Introduction
A Program for Future Physical Therapists
Pursuing a degree in physical therapy makes you part of the frontline effort to elevate the level of health care for everyone, everywhere. With Nova Southeastern University's Dual Admission program in Physical Therapy, you can start making an impact even sooner. You'll save your spot in our well-respected Doctor of Physical Therapy program while you earn your bachelor's degree—and with a 100% employment rate for graduates of our D.P.T. program, you know that your future will be bright.
NSU's D.P.T. students have a chance to create lasting change for their patients, both during their clinical years and beyond. For both your bachelor's and your doctorate, you'll enjoy a low student-to-faculty ratio, which means you'll have unique access to expert staff who are always willing to go the extra mile to help you succeed.
Plenty of hands-on learning opportunities will help you succeed in your career, too. NSU's curriculum is focused on providing clinical experiences and interprofessional service-learning opportunities that cultivate patient-focused leaders. Graduate prepared to dominate your future with the NSU Edge.
Program overview
The entry-level Doctor of Physical Therapy Dual Admission program takes seven years (4+3) to complete. Candidates will follow a prescribed course of study in any undergraduate major. Students will receive a doctoral degree in physical therapy after they complete three years of training at the Dr. Pallavi Patel College of Health Care Sciences.