Bachelor in
Physiotherapy - study in Norway and the Netherlands
Oslo New University College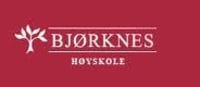 Scholarships
Explore scholarship opportunities to help fund your studies
Introduction
Are you interested in the body's movement and function, and would you like to work with people? Through ONH Education, a sub-unit of Oslo Nye Høyskole , you can take the physiotherapy education shared between Oslo and the Netherlands.
With knowledge of the musculoskeletal system and the body's movement, physiotherapists can provide targeted help to people with functional impairments. Through this programme, you get a high-quality professional course, combined with the experience that comes with studying and living abroad.
The study consists of a total of four years; one year at Oslo Nye Høyskole 's campus in Oslo, two years at Saxion University in Enchede in the Netherlands and one year of rotation service that can be taken in Norway, the Netherlands or another country.