MSc in
MSc in Molecular Biology and Biotechnology
Queen's University of Belfast - Medical Faculty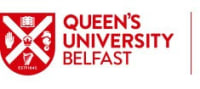 Introduction
Biotechnology is the exploitation of living systems or molecules from them for commercial gain. Although the word 'biotechnology' is only a few decades old, humankind has been using biotechnology for millennia, for example in baking, brewing and sewage treatment.
Modern biotechnologies rely on our increasing ability to manipulate organisms at the genetic level and include novel waste treatments and bioremediations, new pharmaceuticals, the exploitation of enzymes in 'green catalysis' and exciting new diagnostic techniques. In the 20th century, our lives were transformed by information technology; the 21st century may see an equally great transformation, but this time led by biotechnology.
This Master's degree aims to teach the fundamental molecular bioscience underpinning biotechnology along with examples of its current applications.
Applicants are advised to apply as early as possible and ideally no later than 31st July 2022 for courses that commence in late September. In the event that any programme receives a high number of applications, the University reserves the right to close the application portal.
Please note a deposit may be required to guarantee a place on the course. Due to high demand, applications may not be considered if the course has reached its maximum class size and will be placed on a waiting list.
Molecular Biology And Biotechnology Highlights
The School of Biological Sciences was the first school of Biological Sciences in the UK to achieve a prestigious Athena SWAN Gold award.
World-Class Facilities
The School is well equipped and carries out internationally competitive research in microbial, environmental and medical biotechnology.
Student Experience
Students will be offered a selection of research project titles covering various aspects of Molecular Biology and Biotechnology. Students will join a research laboratory and work full time in a real research environment for 3 months in the summer. Students will be directly supervised by a member of the research team.
Career Opportunities
This MSc will enable you to pursue a range of careers including commercial, industrial and healthcare applications of molecular biology. This course is also an excellent foundation for those wishing to pursue research at PhD level. Recent graduates have gone on to roles such as; Formulations Analyst, Norbrook; Right First Time Specialist, Pfizer; Research Associate at Zymergen, Inc; Technical Support, Qiagen; Validation Scientist, BD Bioscience; Quality Assurance, Baxter International; Associate Scientist, Abbott.
Curriculum
This MSc is taught by research-active staff members in the School of Biological Sciences. In addition, fundamental biological research skills are taught and students are given an understanding of bio-entrepreneurship. The degree culminates in a three-month, intensive research project in a laboratory in Queen's, thus preparing graduates for a career in research biotechnology.
Core Modules
Biotechnology
Foundations for Research in the Biosciences
Nucleic Acid Structure and Function
Protein Structure and Function
Research Project (triple module)
Optional modules
(student must select two out of three)
Bio-entrepreneurship
Bioinformatics
Mass Spectrometry
Learning and Teaching
Learning opportunities associated with this course are outlined below:
At Queen's, we aim to deliver a high-quality learning environment that embeds intellectual curiosity, innovation and best practice in learning, teaching and student support to enable students to achieve their full academic potential.
On the MSc in Molecular Biology and Biotechnology we do this by providing a range of learning experiences that enable our students to engage with subject experts, develop attributes and perspectives that will equip them for life and work in a global society and make use of innovative technologies and a world-class library that enhances their development as independent, lifelong learners.
Teaching is across a combination of morning, evening and afternoon classes.
Examples of the opportunities provided for learning on this course include; lectures, practical experiences, E-Learning technologies, Self-directed study and added value qualifications to enhance employability.
Assessment
Assessments associated with the course are outlined below:
Awards are based on continuous assessment of coursework, examinations and assessment of modules based solely on submitted work related to private, individual study. An MSc with Distinction will be awarded to a student who achieves a dissertation and average mark both exceeding 70 per cent.
Scholarships and Funding
How do I fund my study?
The Department for the Economy will provide a tuition fee loan of up to £5,500 per NI / EU student for postgraduate study.
A postgraduate loans system in the UK offers government-backed student loans of up to £10,609 for taught and research Master's courses in all subject areas. Criteria, eligibility, repayment and application information are available on the UK government website.