Master in
MSc Industrial Pharmaceutics
Queen's University of Belfast - Medical Faculty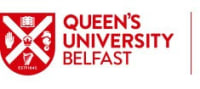 Introduction
Queen's University Belfast has developed a dynamic new MSc programme for students seeking careers in the global pharmaceutical industry. The new MSc in Industrial Pharmaceutics will prepare graduates with the expertise and skills required for employment in an industry estimated to be worth $1.2 trillion. Industrial pharmaceutics plays a vital role in the development, validation and manufacture of new medicines, ensuring their safety and quality, and MSc graduates will be able to avail of employment opportunities at all stages of the medicine development pipeline.
The School of Pharmacy at Queen's has an excellent global reputation and is highly ranked for both teaching and research. Active areas of research within the School include Drug Delivery and Biomaterials, Infection and Antimicrobial Resistance, Nanomedicine and Biotherapeutics, and Pharmaceutical Materials Science and Formulation.
Industrial Pharmaceutics Highlights
World-Class Facilities
The School of Pharmacy at Queen's is acknowledged as a leading centre for Pharmacy teaching and research in the UK, consistently featuring at or near the top of league tables for the subject.
Student Experience
The School has strong international links as well as a great community spirit.
Curriculum
Students will join a community of nearly 4,000 postgraduate students, having access to a dedicated hub for postgraduate students (The Graduate School), that provides state-of-the-art facilities for study, and high-quality training within a diverse interdisciplinary research-intensive Russell Group university.
Characterisation Methods for Pharmaceuticals
This module introduces students to a wide range of techniques used in the qualitative and quantitative analysis of pharmaceutical products, including physiochemical characterisation, in vitro and in vivo testing. It will equip students with modern product development and manufacturing solutions relating to the current industry.
Formulation of Pharmaceutical & Biopharmaceutical Products
This module develops concepts from basic science, leading up to advanced pharmaceutical formulations and biopharmaceutical products. Module content will encompass the process of developing pharmaceuticals and biopharmaceuticals in a variety of dosage forms, and routes of administration.
Leadership and Project Management
The fundamentals of project management and entrepreneurship are the main module topics, including how to apply the principles of project management to a pharmaceutical project. In addition, students will undertake a Chartered Management Institute Level 7 Certificate (equivalent to a Master's degree) in Strategic Management and Leadership within the Queen's Graduate School.
Pharmaceutical Manufacturing & Emerging Technologies
This module incorporates the key scientific and advanced engineering concepts in pharmaceutical manufacturing, ranging from batch to continuous manufacturing, and considering both standard methods and new and emerging technologies. Students will also consider the associated challenges that are posed to industry and appropriate problem-solving approaches.
Quality Assurance & Regulatory Affairs
This module provides an understanding of the challenges faced by the pharmaceutical industry as companies strive to develop new products. It also equips the students with modern product development and manufacturing solutions that conform to industry best practices and modern Quality by Design (QbD) principles.
Research Project
The practical and theoretical aspects covered in the course will help the students develop the skills needed for an individual research project within different areas of the Pharmaceutical Industry. Students will be able to undertake their research project within an area of expertise within the School, or alternatively, undertake a work-based project which will increase awareness of the commercial applications of the programme.
Research Skills and Methods
This module will equip students with the key skills and knowledge to pursue academic research at the postgraduate and professional level with state-of-the-art methods and data management requirements from the Industry.
Career Opportunities
Professional Opportunities
Graduates from this course will be able to pursue a career in a range of areas, such as;
Pharmaceutical Industry (e.g. R&D, production, regulatory)
Academia (research and teaching)
Government agencies, such as drug licensing authorities
Healthcare
Scientific Research