Master in
MRes Healthcare & Design
Royal College of Art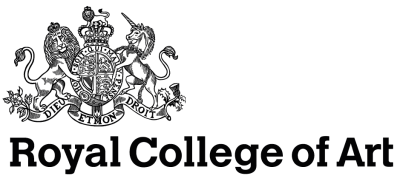 Key Information
---
Campus location
London, United Kingdom
Application deadline
11 Oct 2023
Earliest start date
Sep 2024
* visit the RCA website to find out about fees for this programme as well as scholarship and funding opportunities
New Master's Degrees Online Q&A
Online event for prospective students
Introduction
To provide prospective students with opportunities to find out about the RCA experience and programmes we run a number of on-campus and online open days and recruitment events in various countries around the world. In January 2023, opportunities to meet with RCA staff will occur in:
India (Bangalore, Ahmedabad and Mumbai)
Singapore
San Francisco
This unique interdisciplinary programme draws on the complementary expertise from the RCA's School of Design and Helen Hamlyn Design Centre, and the healthcare expertise from Imperial College London's medical faculty and the Helix Centre based at St Mary's Hospital in Paddington London.
You'll develop an awareness of the role and value of design in solving healthcare challenges, as well as a multi-professional perspective on problem-solving and the importance of clinical/design collaboration. The programme uses a range of research techniques, tools and frameworks in the fields of design and innovation, and offers an environment in which to develop design-led skills to rapidly research, synthesise and prototype a solution to a healthcare challenge.
Meet the RCA
We host a range on online and on-campus open days as well as recruitment event in cities around the world. These events can include 1-to-1 meets and portfolio advice, informal chats, presentations and sessions with staff, students and alumni.
Check the Check the RCA event webpage for details of upcoming events.
Curriculum
First Year
In the first year, you embark on four taught modules: Design Led Innovation in Healthcare, Principals of Design and Innovation, Research Toolkit, and a Helix "Design Dash".
Teaching takes place in each module during one-week intensive sessions and includes interactive lectures, seminars, tutorials, case-based discussions, technology demonstrations, and practical team-based workshop projects. You will have the opportunity to participate in various formative and summative individual and group-based activities.
Modules
Design-Led Innovation in Healthcare
Principals of Design and Innovation
Health Research Toolkit
Helix Design Dash
Second year
In the second year, you take four further modules, including innovation, design for behavior change, and leadership.
Modules
Innovation
Designing for behavior change
Health Business Toolkit
Leadership
Each module concludes with an assessable presentation and a piece of coursework.
Design research project
You will conduct a major personal design research project throughout the two years of study. The personal research project supervision is led by the RCA with support from expertise at Imperial College. You can undertake the research project in your workplace (with support from employers) or select a self-directed project theme under guidance from our staff. The major research project is assessed via a viva with design projects and a thesis.
Rankings
The Royal College of Art has been ranked the number 1 university for art & design internationally for the 9th consecutive year, according to the QS World University Rankings by Subject 2023 – the largest world-wide survey of academic and industry opinion.
Scholarships and Funding
Sir Frank Bowling Scholarships
The Scholarship supports 21 UK MA, MRes and PhD students every year from across all RCA MA, MRes and PhD disciplines.
Eligible Programmes: Architecture MA, Interior Design MA, City Design MA, Environmental Architecture MA, Architecture Pathway MRes RCA, Architecture MPhil/PhD, Ceramics & Glass MA, Contemporary Art Practice MA, Curating Contemporary Art MA, V&A/RCA History of Design MA, Jewellery & Metal MA, Painting MA, Photography MA, Print MA, Sculpture MA, Writing MA, Fine Arts & Humanities Pathway MRes RCA, Arts & Humanities MPhil/PhD, Animation MA, Digital Direction MA, Information Experience Design MA, Visual Communication MA, Communication Design Pathway MRes RCA, Communication MPhil/PhD, Design Products MA, Fashion MA, Global Innovation Design MA/MSc, Innovation Design Engineering MA/MSc, Intelligent Mobility MA, Service Design MA, Textiles MA, Design Pathway MRes RCA, Design MPhil/PhD, Healthcare & Design MRes, Intelligent Mobility MPhil/PhD, Materials Science MPhil/PhD, Computer Science MPhil/PhD
Funding Categories: Financial hardship, Students with Black African and Caribbean diaspora heritage, or mixed Black African and Caribbean diaspora heritage
Eligible fee status: UK fee status
Value: £21,000
The Tony Snowdon Scholarship
Applicants must make an application via the application portal on the Snowdon Trust website from Jan 2023: https://www.snowdontrust.org/scholarships
Eligible Programmes: Architecture MA, Interior Design MA, City Design MA, Environmental Architecture MA, Architecture Pathway MRes RCA, Ceramics & Glass MA, Contemporary Art Practice MA, Curating Contemporary Art MA, V&A/RCA History of Design MA, Jewellery & Metal MA, Painting MA, Photography MA, Print MA, Sculpture MA, Writing MA, Fine Arts & Humanities Pathway MRes RCA, Animation MA, Digital Direction MA, Information Experience Design MA, Visual Communication MA, Communication Design Pathway MRes RCA, Design Products MA, Fashion MA, Global Innovation Design MA/MSc, Innovation Design Engineering MA/MSc, Intelligent Mobility MA, Service Design MA, Textiles MA, Design Pathway MRes RCA, Healthcare & Design MRes
Funding Categories: Financial hardship, Students with a diagnosed physical or sensory disability
Eligible fee status: Any
Value: Up to £15,000 in tuition fees + £15,000 maintenance support