Bachelor in
Bachelor of Dental Surgery
Riyadh Elm University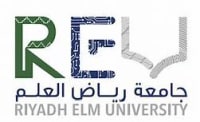 Scholarships
Explore scholarship opportunities to help fund your studies
Introduction
The six-year Bachelor of Dental Surgery Program at Riyadh Elm University, Formerly Riyadh Colleges of Dentistry and Pharmacy is a professional dentistry program where students are involved with clinical procedures from the outset of the program, with an emphasis on the recognition and prevention of oral diseases.
The Department of Dentistry aims towards presenting a program that is stimulating and enjoyable and one that develops skills and attitudes to continue learning after graduation; in other words to become life-long learners.
The curriculum enjoys a balance of problem-based, self-directed, traditional and hands-on learning approaches with early exposure of students to clinical dental practice. The curriculum provides students with a broad dental education that encourages continual professional development and produces graduates that are well-rounded, thinking and mature clinicians.
In today's exciting and challenging era for dentistry, much of dental disease can be prevented. Although there is now a wide array of techniques to alleviate pain and treat dental disease, there is still that need for further improvements and better ways to prevent and treat these diseases. With this also comes the need to develop new teaching methods for the dental student of today.