BSc in
Bachelor of Science in Physical Therapy
Silliman University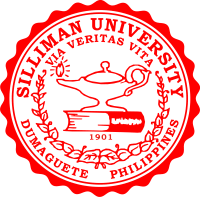 Scholarships
Explore scholarship opportunities to help fund your studies
Introduction
Physical Therapy is a Science and Art of treatment by means if therapeutic exercise, heat, cold, light, water, manual manipulation, electricity, and other physical agents. It is an allied medical profession which develops, coordinates, and utilizes selected knowledge and skills in planning, organizing, directing, and evaluating programs for the care of individuals whose ability to function is impaired or threatened by disease or injury. Physical Therapy requires an in-depth knowledge of human growth and development, human anatomy and physiology, neuroanatomy and neurophysiology, biomechanics and abnormal psychological responses to injury, sickness and disability, and the cultural and socio-economic influences of the individual. The goal of Physical Therapy is to help the patient reach maximum potential and to assume her/his due place in society while learning to live within the limits of such capabilities.
The faculty of the SU Physical Therapy Program believes that:
The human being is created in the image and likeness of god --- a unique yet unified whole with spiritual, biological, mental, emotional, socio-cultural and environmental components. As a member of a family, a community and the world, his day-to-day encounter with life affects the wholeness of an individual. Physical Therapy is a humanistic science that seeks to assist the person in meeting his/her health needs and problems. This is achieved through independent practice or in collaboration with health and non-health disciplines by promoting and restoring health, preventing illness and treating disease conditions, and by improving functional capabilities that provide the best care through rehabilitative techniques. Physical Therapist is one who has acquired the essential knowledge, skills and desirable attitudes so that he/she can function efficiently in any work setting.