Master in
Advanced Master in Biotech & MedTech Ventures
Solvay Brussels School of Economics & Management - Executive Education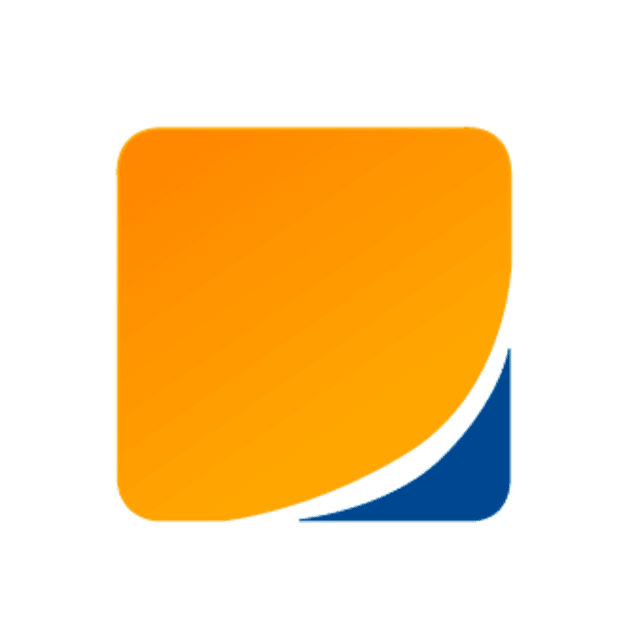 Introduction
Who we are
The Solvay Brussels School of Economics and Management (SBS-EM) was created in 1903 by Ernest Solvay, a well-known humanist, and captain of industry. Today, the School is proud to be part of the Université Libre de Bruxelles (ULB), which now has among its faculties a high-quality faculty dedicated to Economics and Management.
As always, SBS-EM honors the main goals set by its founders, namely: training leaders who aspire to the 'Homo Universalis' ideal, highlighting through its programs the necessity of having a multi-disciplinary perspective, and focusing on quantitative and scientific approaches.
The School also shares common values with ULB, especially the principle of free inquiry, an approach based on critical thinking, and a focus on research.
The Solvay Brussels School of Economics and Management is well-known for its strict and demanding education system, focusing on excellence at every level. This vision and mindset, as its highly international alumni network, enable the School to train the leaders of tomorrow's society.
Mission
Our mission is to have a decisive and positive impact on how economic and business challenges are addressed. With a strong emphasis on quantitative methods, we produce pioneering research and educate women and men to become true leaders and entrepreneurs in their fields.
Vision
To be a top European School of economics and management integrated into a research-based university, combining a unique blend of scientific rigor, contextual engagement, and problem-solving skills with an ambitious global reach.
Values
The SBS-EM nurtures certain core values, which constitute the foundation for its education and research missions. They also inspire its philosophy in terms of internal governance, strategic planning, and pedagogical methods.
Free inquiry: We challenge our students and stakeholders to open their minds to a wide range of perspectives and adopt a critical attitude.
Excellence: We all strive towards the highest standards of performance.
Entrepreneurial spirit: We expect all our stakeholders to demonstrate initiative, innovations, and leadership.
Multidisciplinarity: We build on a full blend of university disciplines and our expertise in economics and management.
Equal opportunity: We provide access to students from all socio-economic backgrounds.
Democratic governance: Practitioners, academics, researchers, students, and staff all have a voice in our governance.
Societal relevance: We nurture a long tradition of corporate social responsibility, ethics, and diversity in public institutions and the business world.
Why Solvay Brussels School of Economics and Management is the right choice
We know the very first question you asked yourself: "why should I study at the Solvay Brussels School of Economics and Management?" Of course, we have answers for you, so here are all the reasons why it is obvious you should study at SBS-EM!
The School provides advanced skills in quantitative and analytical techniques, with outstanding graduates known for their excellent placement records.
The Solvay Brussels School has a great worldwide reputation. This means that after graduation you will have a high-quality degree in your hands, recognized throughout the world! The School's reputation for excellence and rigor dates back over a hundred years.
As a Solvay student, you are part of a huge student community, and after graduating you can join a large alumni network of more than 30,000 members, including CEOs and high-profile entrepreneurs. These communities will always be there for you at all stages of your life!
Graduating from SBS-EM gives you strong connections with the corporate and institutional worlds through the School's Credited Internship Programme, corporate events, and conferences tailored to each Solvay program.
The Solvay Brussels School: an international perspective
Solvay Brussels School of Economics and Management, located in the cosmopolitan heart of Belgium and Europe, has been an international school from its very inception. Our international reach and recognition are tightly linked with our international network of stakeholders, whose members we consider to be true partners in co-creation. Our outstanding and internationally accredited research and education programs are made possible by, and intended for, these partners.
As a School and University, we are committed to creating societal value and contributing to global prosperity. Prosperity for all: solidarity, equity, and freedom in an open, global, and diverse society.
International stakeholders refer to our students, alumni, administrative staff, and professors who are from outside Belgium. Our objective is to increase the internationalization rate of these stakeholders, which is already relatively high when compared to global standards. More than 20% of our students are from abroad, but this ratio is much higher for the MBAs, Ph.D. programs, and Master in Microfinance, where at least 60% of students come from abroad. In addition, 35% of the faculty and 50% of our administrative staff are from abroad.
Having international and multicultural stakeholders is a necessary condition for an institution that aims to reach international quality standards.
Internationalization is at the core of our school's vision and mission. From Brussels, you can travel in under 2 hours to Paris, Amsterdam, and Cologne and in a little over two hours you can be in London. The internationalization strategy of the school is based on three pillars: international stakeholders, the global reach of our students, and international visibility. Through compulsory exchange programs with 140 partners all over the world, three double degrees, and credited internships we secure the global reach of our students.
Since 1990 our students have had the opportunity to go abroad as part of a developed international exchange program. Each year, between 300-350 students go abroad and over 150 students come to Brussels. Exchange agreements have been signed with more than 140 universities and business schools in 40 countries. The exchange program allows students to develop their capacity to adapt to new environments, learn about different academic systems and study specific subjects, develop their language skills and broaden their horizons and learn about new cultures and lifestyles.
Why Brussels?
When asked about Brussels, many people will tell you the same thing: it is small. This is the Brussels paradox in a nutshell. A triple capital (of Europe, Belgium, and the Flanders region), home to both NATO and the EU headquarters, the European base for a large number of international corporations (including more than 1,000 just from the United States), with a population of more than 300,000 ex-pats, an incredibly cosmopolitan environment… And yet, Brussels remains a very relaxed and laid-back town that manages to keep its human scale.
Ripe with all the facilities and entertainment you would expect from a capital city, from hotels, bars, and restaurants to museums and famous monuments, Brussels is still easy to get around. Outside rush hour, you can cross the city in just 20 minutes. The city center itself is easily walkable. Last but not least, the city's green spaces (parks - woods - forests) account for 13.8% of its surface.
Historically anchored in the heart of this great metropolis, the Solvay Brussels School of Economics and Management leverages the city's geostrategic strengths to enable its students to become true international professionals with a high potential for networking.
Research at the Solvay Brussels School of Economics and Management
Outstanding international research is crucial for SBS-EM. Not only because it develops our understanding of economic and management phenomena—which subsequently enables hands-on research that strives to improve business and public practices—, but also because it feeds back into our classrooms as it encourages our faculty members to infuse valuable new findings and methods into their teaching. A prime example of the latter is our two successful Ph.D. programs (one in Economics and one in Management) that provide doctoral students with the latest tools enabling them to contribute to the research frontier in their fields of specialization.
Our faculty has received wide international recognition for its research. Our faculty members include a winner of the Francqui prize (the 'Belgian Nobel Prize'), a laureate of the Yrjö Jahnsson award, two fellows from the Econometric Society, eight former Francqui chairs, an honorary member of the American Academy of Arts and Sciences, and more. Our school has also received numerous competitive grants, including six from the European Research Council.
In addition to these prestigious academic awards, the expertise of our faculty members is also recognized in practice, as evidenced by the many expert positions that our faculty members hold, including, in Belgium, with the Higher Council of Statistics, the Index Commission, Infrabel, and the Belgian Corporate Governance Committee, as well as with the OECD, the European Commission, the European Economic, and Social Committee, and OXERA in Europe. Our faculty members are also regularly called upon to consult with different companies and public administrations.
Bram De Rock & Nicolas Van Zeebroeck
Vice-Dean & Ex-Vice-Dean in charge of Research at SBS-EM
About Accreditations
Equis
The Solvay Brussels School of Economics and Management (SBS-EM) is accredited by the European Quality Improvement System (EQUIS label), the leading worldwide business school accreditation system. Every 3 or 5 years, the school is subjected to the most demanding independent evaluation. Research, faculty, quality of programs and infrastructures, commitments to innovation, school's vision, partnerships, and inclusion of the business world in the school management, EQUIS inspects every aspect of what makes a top business school. EQUIS also guides and encourages candidate business schools to make improvements where necessary and globally helps raise the standards of management education.
For students and post-graduate participants, the EQUIS represent a benchmark to which they can compare the school's achievements.
AMBA
The school's MBA is accredited by the Association of MBAs (AMBA), the best independent international authority on post-graduate business education.
Just like the EQUIS accreditation, the AMBA label is a testimonial of quality at every level for our MBA.
Qfor
Solvay Lifelong Learning is accredited by the European independent audit organism, Qfor.
The Qfor audit determines the quality and professionalism of training institutes and consultancy firms. At the national level, the Qfor accreditation is recognized by the Flemish and Walloon Regions.
The School: a member of AACSB
The Solvay Brussels School of Economics and Management (SBS-EM) is a member of AACSB Business Education Alliance, a global nonprofit association that connects educators, students, and businesses to achieve a common goal: to create the next generation of great leaders.
AACSB provides quality assurance, business education intelligence, and professional development services to over 1,600 member organizations and more than 800 accredited business schools worldwide.
When educational, professional, and business organizations become members of the AACSB Business Education Alliance, they are part of a movement united to improve the quality of business education around the world.
Ideal Students
Who is the program aimed at?
This program welcomes recent Master's or Ph.D. graduates and junior professionals from all disciplines, with an entrepreneurial spirit and the ambition to acquire the in-depth knowledge and business acumen needed to take on a (C-level) executive role in an early-stage Biotech or MedTech company.
The Advanced Master's program allows you to gain extensive, hands-on experience in interactive classes taught by industry experts, as well as in a real-life setting through an internship and capstone project.
Admissions
Key admissions criteria
Master's or Ph.D. degree from a recognized institution (you may apply during your final year of study)
Young professionals looking to transition into a management position
English Proficiency
Admission procedure
Complete and submit the online application form together with the required documents (there is no application fee).
If eligible, an interview with the Academic Director will be scheduled.
After the interview, you will be asked to submit a short essay in English on a subject agreed upon with the Academic Director.
Receive feedback on your admission. If positive, you will have 2 weeks to finalize your registration by paying a deposit of €2000.
Required documents for application
Online application form (inclusive of a cover letter)
CV
Copies of University degree(s) and all academic transcripts
Copy of ID/Passport
Profile picture
All documents have to be provided in English.
If the applicant deems it relevant, he/she can support the application with:
Letters of reference
Proof of English proficiency for non-native speakers
Any other certificate (GMAT, GRE, etc.)
Curriculum
5 intensive 10-day modules (combined with off-site study)
Fundamental concepts - Date: 8th October

Creating value for patients
Scientific Innovation and IP (Part I)
Biotech/Medtech Processes: Drug & Device Discovery, Development, and Target Validation
Biotech/Medtech Stakeholders: TTO, Accelerators, and Incubators
Sources of Financing
Global Market Analysis & Marketing Strategy
Entrepreneurial Management (Part I)

Initiating Product Development | Seed Stage Funding - Date: 3rd December

(Pre)clinical Development
Regulatory Agencies for Medicine & Medical Devices
Market Segmentation and Growth
Biotech/Medtech Pricing
A First Business Model
Building a Start-Up Organisation: Recruitment, Management Roles and Networks

Initiating Clinical Development | Series A Funding - Date: 28th January

Digital Health: Future Product Profile
Scientific Innovation & IP (Part II)
Manufacturing for Clinical Batches
Further Regulatory Aspects
Patient-centered Medicine & Device Development
Optimized Clinical Development
Fund-raising & Investment
Investment Models & Strategies
Entrepreneurial Management (Part II)

Consolidating the Company and the Governance | Series B funding - Date: 25th March

Building a Strong Organisation
Clinical Development: Clinical Data Set for Registrational Trial
Data Collection and Development Plan
Business Modelling and Exit Strategies for Series B
Approaching the Market for Series B
Shareholders & Governance

Finalising the Clinical Development | Preparing Market Access - Date: 20th May

Regulatory Submission Preparation
Healthcare Market Access for Drugs, Treatments & Devices
Pricing
Payers Perspective
Governance: CSR & Ethics
Entrepreneurial Management (Part III)
Process and Project Management Skills
Healthcare Markets in Asia (China, India & Japan)
Developing Manufacturing
Business Development for Series C/D – IPO Dealmaking
Program Outcome
Your benefits
Build an impactful career.

As a C-level executive in a Biotech or MedTech start-up, the future of the company is in your hands. In addition to creating value for investors or shareholders, bringing your therapeutics or medical devices to the market can have a tremendous impact on the health and quality of life of patients across the world.

Learn from leading industry experts.

The Advanced Master in Biotech & MedTech Ventures is co-developed with key academic and industry partners from the Belgian & international life sciences ecosystem. Thanks to this unique collaboration, 75% of classes are taught by industry leaders, giving you direct and exclusive access to a wealth of expertise.

Develop a diverse skill set.

This Advanced Master has a unique focus on developing the technical and business-oriented skills needed to lead early-stage Biotech and MedTech companies to success. You will learn how to develop a product, build a team, secure different types of funding to support the company's growth, build a sustainable business model that balances profitability with societal impact, and much more.

Get on the fast track to a (c-level) management position.

The curriculum is divided into 5 modules corresponding to the development phases in the early life cycle of a Biotech or MedTech company. You will learn how to address the specific managerial challenges of each of these phases in practical use cases and assignments. Your newly acquired skills will also be put to the test in a real-life setting in an internship and a capstone assignment.
The extensive hands-on experience gained in the program will enable you to transition seamlessly into a leadership position upon graduation.

Improve your personal skills.

To be able to manage a company successfully, you will need more than a solid scientific basis and business acumen. The program will also help you to develop your soft skills, enabling you to communicate effectively and build strong personal relationships with your team, investors, clients, or other business contacts.

Take your career to the next level.

The success of our thriving Belgian life sciences ecosystem leads to a clear shortage of entrepreneurial talent capable of taking on (C-level) management positions. This means graduates will be in great demand.
Our career service will also help you in building your career. In addition to providing a direct link to the industry, our dynamic team will assist you in realizing your full potential through a wide range of seminars, coaching sessions, workshops, events, and other resources.

Build a strong professional network.

Connect with Belgian & international life sciences leaders of today as they teach your classes; forge a strong bond with your fellow classmates who will join you as the industry leaders of tomorrow.
Become part of the Solvay Alumni Network, one of the largest business networks in Belgium and beyond,-with members in more than 65 countries around the world. Participate in its events, expand your network, and never stop learning and evolving.

Small classes, big experience.

The number of students in each class is intentionally kept small, ensuring maximum participation for each student, personal interaction with the faculty, and easy access to the Advanced Master academic or administration team.

The Solvay interactive teaching methodology: constantly challenge yourself.

Experience our teaching methods: hands-on and participant-centered. Courses are mainly structured into real case studies, workshops, seminars, simulations, presentations, group work, field projects, company visits, and on-the-job learning.

Experience diversity & an international learning environment.

Diversity in class in terms of gender, academic background, and culture enhances your student experience. Benefit from our international faculty and the multicultural environment you will be studying in, right at the heart of Europe.
Career Opportunities
The success of our thriving Belgian life sciences ecosystem leads to a clear shortage of entrepreneurial talent capable of taking on (C-level) management positions. This means graduates will be in great demand.
Our career service will also help you in building your career. In addition to providing a direct link to the industry, our dynamic team will assist you in realizing your full potential through a wide range of seminars, coaching sessions, workshops, events, and other resources.